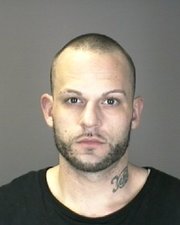 COLONIE — Three men were arrested Tuesday for possessing stolen property, including rifles and shotguns, according to the Colonie Police Department.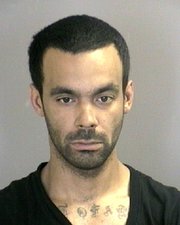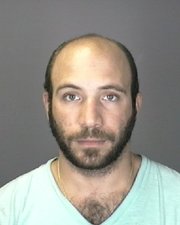 Members of the Colonie Police Department received a tip on Tuesday, June 11, at 10 p.m., that a vehicle filled with several weapons was headed to the West Albany Pocket Park. Police found the vehicle at Wendall Drive near Wendfair Terrace after it committed traffic violations. Police said they found eight rifles, two black powder handguns, two crossbows, two compound bows, three knives including a metal knuckle knife, hundreds of rounds of ammunition and assorted equipment used for hunting inside of the vehicle.
The investigation revealed that at least five of the rifles had been stolen during a burglary in Schoharie County on May 25, police said. The Schoharie County Sheriff's Department and the New York State Police in Cobleskill are assisting in the investigation to find the owners of the other items.
Police arrested Jesse W. Rodriguez, 34, of Johnson, Vt., Dale R. Olmstead, 28, of Morton Avenue in Albany, and Sebastian B. Shepard, 30, of Key West, Fla. All three were charged with criminal possession of a weapon in the third degree and criminal possession of stolen property in the fourth degree. Rodriguez and Olmstead were charged with criminal possession of a weapon, a fourth degree misdemeanor. Shepard was charged with vehicle and traffic charges; aggravated unlicensed operation, a third degree misdemeanor, failure to obey traffic control device, failure to signal, both traffic infractions.
The three men were arraigned in Colonie Justice Court and remanded to the Albany County Correctional Facility. Their next court appearance will be on June 17 in Colonie Justice Court.
Vote on this Story by clicking on the Icon