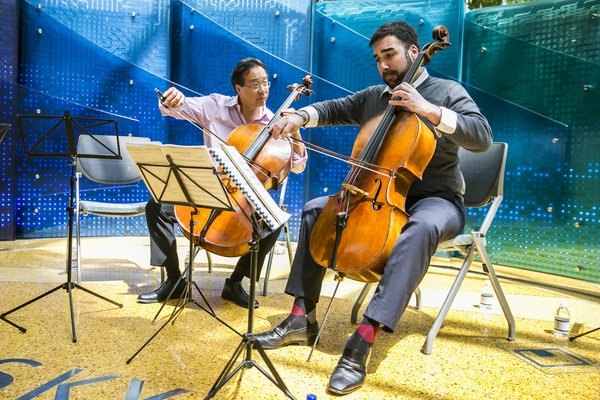 continued — Olsen is proud to say he came from a public school system like South Colonie. Teachers like the late Mark Cornell and Cannistraci helped and advised him throughout the years, Olsen said.
"South Colonie is really lucky to have such a great music program. People always want to know how I started playing and I tell them about public school," Olsen said.
Since being inducted into the Hall of Fame, Olsen said he is honored and remembers seeing the photos of the other inductees while he was in high school, especially of an alumnus who had graduated in the 1950s and became the assistant principal bassoonist in the Baltimore Symphony Orchestra.
"I don't know where my life is going to lead me. I really love Chicago and am happy here. This is the kind of job that is a career," Olsen said. "There's not a whole lot of places to go from where I am. I don't what the future holds for me. I'm excited to see."
Vote on this Story by clicking on the Icon