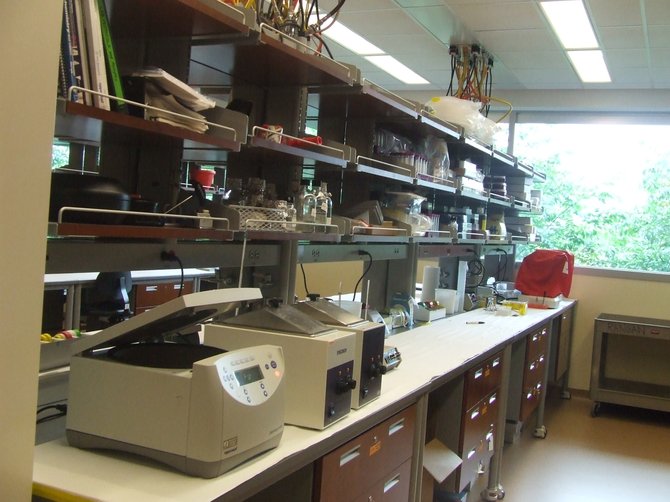 continued — Partnerships with global corporations have also been established, including computers provided by Dell, Inc., rare online molecular libraries and a student-venture program.
Congressman Paul Tonko called the new facility a "golden crown jewel for the campus at Albany."
"What we're delivering here, in my opinion, is hope: the greatest commodity that government can help inspire," he said.
Inside the facility, natural lighting fills the labs. RNA Institute Director Paul F. Agris said the innovative building has moveable walls, a heat recovery system and will meet Silver LEED certification requirements for energy efficiency. Every surface of the facility, including the countertops and floors, can tolerate nitric acid.
Some of the work that will be done in the facility includes developing probes to image RNA in cells, RNA's control of gene expression and virology.
Dean of the College of Arts and Sciences Elga Wulfert said she couldn't contain her excitement for the project.
"We have come a long way in a very short period of time and we have much to celebrate," she said.
While the institute is still waiting to receive its instrumentation, it will officially open and be fully staffed by this fall. The institute is also affiliated with 57 other labs and 350 researchers nationwide, including Binghamton University, Yale and Williams College.
RNA Biochemist Ronald Breaker described the new institute as a race car.
"You have some of the best pieces of equipment. What do you do with a race car? You drive it hard. Go out, be creative. But don't break it, we want it back," Breaker said. "RNA biologists, start your engines."
Vote on this Story by clicking on the Icon