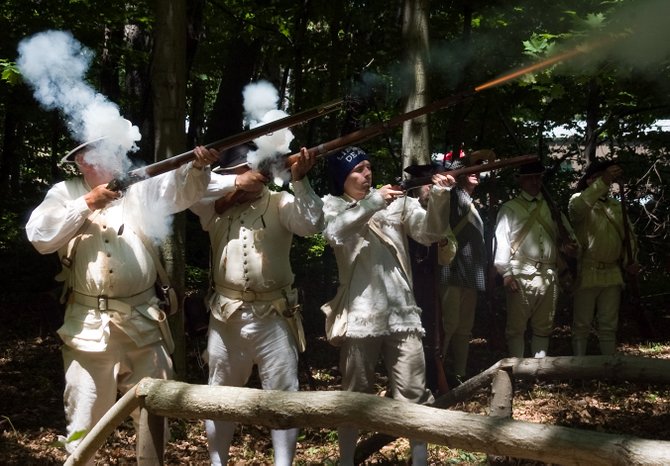 continued — Gerardi said rights are being taken away from people because "we keep getting further and further away from our original guidelines, which are set forth in the bible, which our country's government is – not was – based on."
Catherine Kahle, organizer of Hudson Valley Americans for Freedom, said how the SAFE Act was passed without public debate is how "criminals and tyrants behave."
Several speakers urged attendees to join up with local organizations and political committees to help affect change.
"If you are not a member of a freedom oriented constitutional group, find one right away and get involved," Kahle said. "Going to rallies is good, but you also must be active. We got to where we are because people weren't active."
She stressed "voting alone is not good enough" because they also must choose the candidates that are nominated by political parties.
"You get the government you deserve if you don't participate," Kahle said. "Just think how we could change Albany if all the people who attended the rallies did this. We would get our state back, no problem."
Freedom Fest ran over three days. While Saturday was devoted to the Second Amendment, Friday was devoted to recognizing Flag Day and Sunday was set aside primarily for worship. Admission to the event was free. The event was first held in 2000.
Vote on this Story by clicking on the Icon