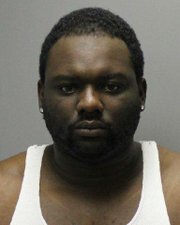 LIBERTY — Police say a Ravena man dragged a woman into a car against her will, then drove off with her and two children in the car.
John Irby, 33, allegedly was seen dragging the screaming woman into a 2002 Oldsmobile then taking off "at a high rate of speed" near Route 55 in Swan Lake, which is near the Town of Liberty. A plainclothes member of the local sheriff's office spotted the car in Liberty and State Police stopped it.
Police found the woman and two children in the car, and the woman was taken to Catskill Regional Medical Center and treated for non-life-threatening injuries she suffered when she jumped from the moving car at one point, police said.
Irby was charged with unlawful imprisonment in the third degree, reckless endangerment in the first degree, assault in the third degree and endangering the welfare of a child.
Irby was arraigned in the Town of Liberty Court and remanded to Sullivan County Jail without bail.
Vote on this Story by clicking on the Icon