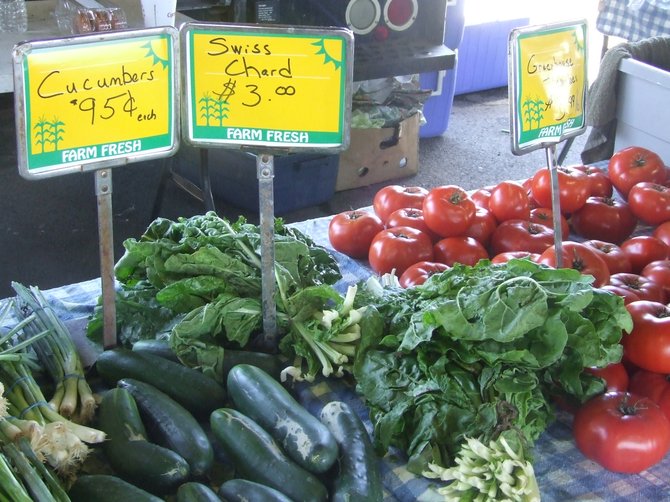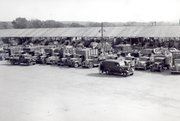 continued — Each Monday, Wednesday and Friday morning, the more than 100 active members line up at the wholesale market, which runs from 6 to 8 a.m, May through October. Grocers, like Honest Weight Food Co-op and Price Chopper, restaurants and residents can come to the wholesale market to buy in bulk. Items span free range eggs from Blackberry Hill Farm in Hudson to watermelon from Hand Melon Farm in Greenwich to mums from West Shaker Farmer in Albany.
"If you come early enough (you can) see the diversity of the products that we handle," Capital District Farmers Market Board President Ralph Douty said. "And the quality. We deal in premium products, basically."
Douty called the wholesale market a "food hub" for the northeast due to its location, the diversity of its offerings and volume of products that come into the market.
Douty has been coming to the market since he first visited with his farmer grandfather at 7 years old, and has farmed on land on both Wolf and Albany-Shaker roads. He said the distribution system has changed over the years.
"We lost the mom and pop, and door-to-door peddlers. Supermarkets have taken over the food distribution," Douty said. "And the whole market in general has gotten smaller because the farm population is shrinking."
While there may be fewer farmers in the area, the wholesale industry is still booming. Several wholesalers at the market are actually tenants right on the Menands property, including Capital City Produce and D. Brickman. Those wholesaler tenants are open Monday through Friday, from 5 a.m. to noon, May through October.
The wholesalers act as liaisons from the farmer to the customer and Douty said the wholesale market remains strong and busy, with a consistently high turnout.
From farm to table
When not buying in bulk, the general public can frequent the retail farmers market every Saturday from the beginning of May until the end of October from 9 a.m. to 1 p.m. At the market, roughly 10 to 12 vendors settle in under the pavilion. Each week, the retail market highlights a product, such as cherries/raspberries on July 27 and eggplant on Aug. 31, and a brochure is distributed with a recipe to be used with the product. The retail market also has a "mystery farm box," which includes one item from each vendor and is raffled off to a customer.
Vote on this Story by clicking on the Icon