ALBANY — Authorities are searching for a man that stabbed a 15-year veteran of the State Police in the concourse of the Empire State Plaza in Albany on Sunday afternoon.
According to state police, an individual approached Trooper Rodney Smith on Sunday, March 3, at approximately 3:15 p.m. The individual was said to have been talking to Smith about being "new in town" and not knowing anyone in the area. As Smith was in the process of checking the man's identification, he was allegedly stabbed on the left side of his neck with a steak knife.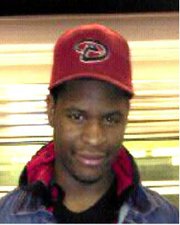 A brief struggle allegedly ensued and Smith was able to fend off the assailant, but Smith suffered an additional stab wound to the right side of his neck, his face, and several minor wounds to hands and arms, according to police.
The man removed Smith's radio before fleeing the scene on foot, said police. Smith was able to call for help using a cell phone.
Police are searching for 18-year-old Eric L. Green for questioning about the assault. Green's current address is unknown, but police said he has ties to the Grand Street area in Albany.
Officials are asking anyone who might have seen Green or know of his whereabouts to contact police at 474-5330.
Smith remains in stable condition at Albany Medical Center Hospital and is expected to fully recover, according to State Police Superintendent Joseph D'Amico.
"Our troopers can find themselves in dangerous and sometimes life threatening situations on any given day," D'Amico said in a statement on Monday, March 4. "State Police are working with the Albany Police Department as well as other area law enforcement to identify the individual responsible for this senseless attack. In the meantime, our thoughts and prayers are with Trooper Smith's family."
Vote on this Story by clicking on the Icon