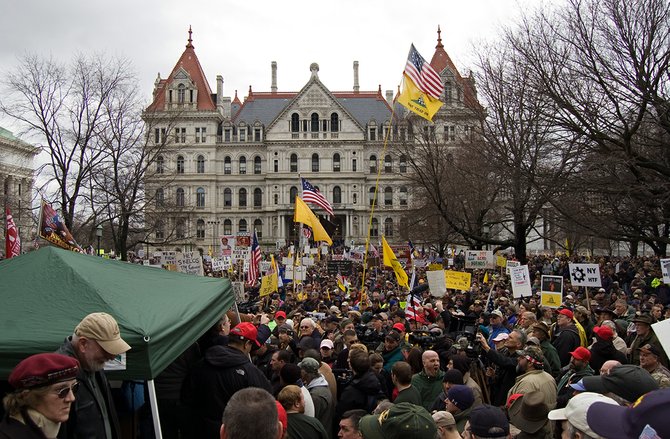 continued — "In the heat of the moment, I let my passion overcome me and made an insensitive remark that has overshadowed a serious matter regarding democracy in New York State," McLaughlin said in a statement on Feb. 5.
New York State Rifle & Pistol Association President Thomas King after the rally admitted it was "hard to say" what effect the protest would have on repealing the law and swaying legislators who support it.
"I think the governor will deny it and I think there are other legislators who will say, 'Wow, they're better organized and there is more of them then I ever thought,'" King said. "It may change some opinions and that's what rallies are for — to change some opinions."
NYSRPA Vice President Jacob Rieper said organization plans to soon file a lawsuit seeking to abolish the SAFE Act. The group filed a notice of claim, or intent to sue, on Jan. 29, that alleged the law violated constitutional rights, among other claims.
Vote on this Story by clicking on the Icon