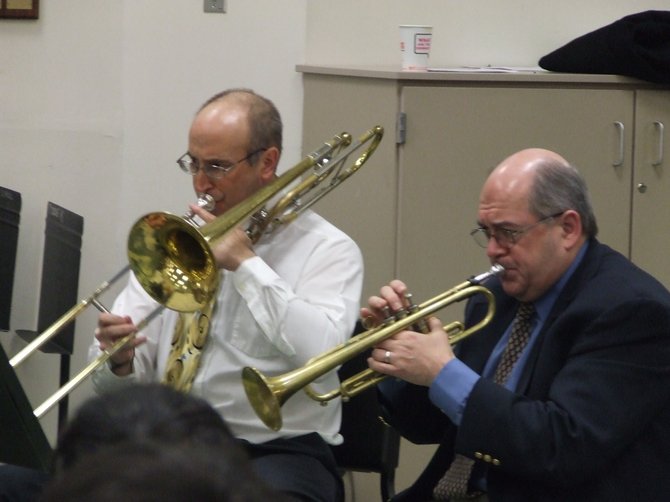 continued — Anna Hendrickson, an oboe associate professor at Crane, said she had initially focused only on performance but while studying at college in Rochester, she began to refocus on teaching.
"I loved the college setting, and admired how our teachers were involved in shaping our lives but were still playing. I thought that's what I wanted to do," Hendrickson said, who currently teaches seven oboe students at Crane.
Crane has about 600 undergraduate and 30 graduate students with a faculty of 70 teachers. Thirteen of the 20 South Colonie music teachers are graduates of Crane. Peter Cannistraci, the orchestra teacher at CCHS, is a graduate of both CCHS and Crane. He said his orchestra teacher at Colonie inspired him to become a music teacher.
"I was not planning on going into music at all. I was very good in biology," Cannistraci said.
When he went to look at schools, however, he realized that studying music was the direction he wanted to take.
"Because I had such wonderful music teachers as role models, it was very easy for me to follow in that path," he said.
Many other Crane teachers who spoke to the music students said they, too, were inspired by teachers they had growing up. Keeping an open mind about opportunities and options, they said, is one of the key factors to success.
"If music speaks to you and you feel that is the way to express your voice then go for it. Yes, there are worries about the security of jobs and finding jobs in the first place, but if you love it, you can make it work," Hendrickson said.
Vote on this Story by clicking on the Icon