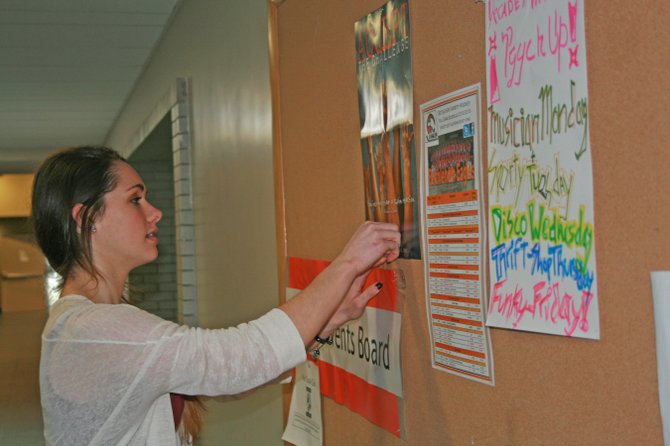 continued — Two pieces with the most influence are usually an essay Rachel wrote in school about her code of ethics and a traced drawing of her hand. In it she wrote, "These hands belong to Rachel Jay Scott and will someday touch millions of people's lives." Little did she know, they have, just in a different way than she expected.
Meltzer said she's seen the program have a transformative impact on students in the past. She said students truly connect to the presenter and each student leaves with the capability of making a difference in their community because they realize they can.
"Their eyes have been opened and they want to make the change," she said.
More than 18 million people have attended a Rachel's Challenge assembly, and an additional 2 million are attending a Rachel's Challenge program each year.
"In the wake of all of the headlines we have been experiencing about school violence and the changes we are making, everything in response to Sandy Hook has been about school safety and people debating the best way to keep students safe," Meltzer said. "There's been almost no discussion about starting where we all live, and that's right here in our community. We need to learn to treat each others with respect, reach out to stop bullying and reach out to those who have been left on the sidelines."
The program open to the public will take place at the Bethlehem High School on Thursday, March 7, at 7 p.m. No RSVP is required.
"We have a wonderful school," said Meltzer. "We all have the ability to make a difference in this world, but I think sometimes students forget about the difference they can make before they leave their own community."
Vote on this Story by clicking on the Icon