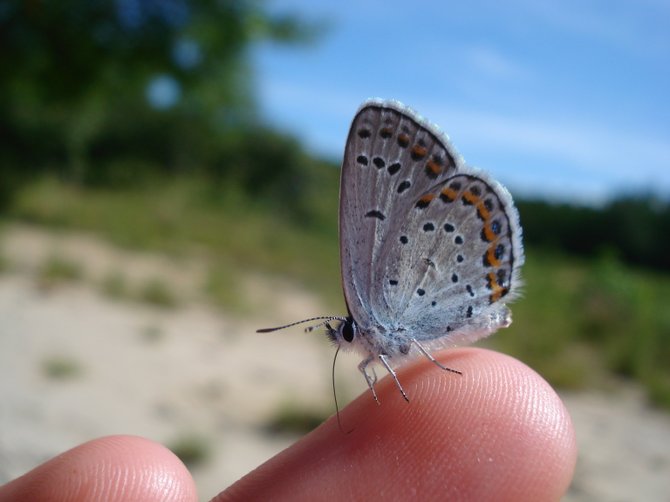 ALBANY COUNTY — For the Karner Blue, the metamorphosis from egg to butterfly takes many months. Guilderland High School sophomore Natasha Permaul's transformative experience with the endangered species took even longer.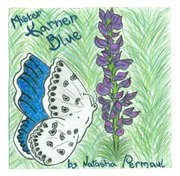 The Pine Bush Saturday, March 9, will celebrate the release of Permaul's book about the life cycle of a Karner Blue butterfly. The children's book started as a seventh-grade science project.
It's often said that the best way to learn in life is through actual experience. While it may not be possible to live through the eyes of a butterfly, Permaul tells the story of life through the eyes of a Karner Blue in the book "Mister Karner Blue." The book is the product of a partnership between the Albany Pine Bush Preserve Commission and the students of Farnsworth Middle School.
Under the direction of science teacher Alan Fiero, students in grades six and seven at Farnsworth are helping to support the conservation efforts of the Pine Bush Commission by rearing endangered Karner Blue butterflies for release within the Pine Bush Preserve.
"It's not like these kids are just putting up a greenhouse, throwing some butterfly eggs in it and growing butterflies," said Jeffrey Folmer, Discovery Center director at the Albany Pine Bush. "This is some pretty serious science they are working on — with an endangered species there are very restrictive things that one can and cannot do."
The middle school has been raising butterflies for the Albany Pine Bush for 14 years under Fiero's guidance. In 2012, of the 600 captive-reared butterfly chrysalises the commission had to work with, 200 were reared at Farnsworth Middle School.
Permaul's story about the life cycle of the Karner Blue butterfly started as a science project in Fiero's class when she was in seventh grade. After presenting her project at the Pine Bush one evening, one of the Pine Bush directors approached Fiero about publishing the story as a children's book to be sold in the Discovery Center gift shop.
(Continued on Next Page)
Prev Next
Vote on this Story by clicking on the Icon