ALBANY — Authorities arrested a man who allegedly stabbed a 15-year veteran of the State Police in the concourse of the Empire State Plaza in Albany on Sunday, March 3.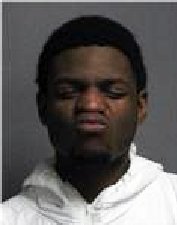 State Police arrested Eric L. Green, 18, on Tuesday, March 5, at 12:30 p.m., after he was located walking near the intersection of Western and Washington Avenues in Albany. Green allegedly indentified himself by another name when questioned by police, but ultimately confirmed who he was, according to police.
Green was arrested without incident and was transported to the State Police Troop G Headquarters in Latham for processing. He was arraigned at the Town of Colonie Court Tuesday, March 5, and charged with aggravated assault on a police officer in the first degree and robbery in the first degree, both felonies.
Police said additional charges could be filed against Green.
According to state police, Green approached Trooper Rodney Smith on Sunday, March 3, at approximately 3:15 p.m. Green was said to have talked to Smith about being "new in town" and not knowing anyone in the area. As Smith was in the process of checking Green's identification, he was allegedly stabbed on the left side of his neck with a steak knife.
A brief struggle allegedly ensued and Smith was able to fend off Green, but Smith suffered an additional stab wound to the right side of his neck, his face, and several minor wounds to hands and arms, according to police.
Green allegedly removed Smith's radio before fleeing the scene on foot, police said. Smith was able to call for help using a cell phone.
Smith is expected to fully recover, according to State Police Superintendent Joseph D'Amico.
"Our troopers can find themselves in dangerous and sometimes life threatening situations on any given day," D'Amico said in a statement on Monday, March 4.
State Police are continuing their investigation and ask anyone who still has information about where Green had been since the March 3 assault up until the time he was arrested to contact them at 474-5330.
Vote on this Story by clicking on the Icon