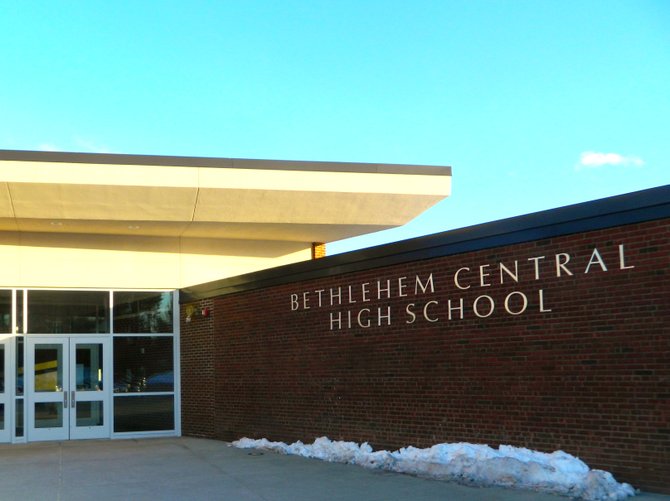 BETHLEHEM — The Bethlehem Central School District is set to lose an additional $64,400 in state aid after building aid was recalculated for school districts across the state to reflect the lowered interest rates for capital projects.
The decrease in aid means the school district is now facing a larger budget gap of about $5.01 million. Under the state's tax cap formula, the district can now raise taxes by 3.75 percent, an increase from the previously projected rate of 3.64 percent.
The district is planning to use $1.75 million in savings to help close the gap. If the school board were to put forth a budget with a tax increase at the maximum allowable limit of 3.75 percent, the district would still need to close a gap of $1.04 million through reductions.
"Each time these reductions go up, it becomes harder and harder to support our programmatic offerings," said Superintendent Tom Douglas at the school board's latest budget deliberations on Wednesday, March 6. "The district has already reduced over 120 positions over the last four years."
Douglas said no one expected to see a fourth year of reductions to the tune of $1 million. He said district officials last year expected there to be no need for reductions after increasing taxes by 4 percent — above the tax cap — and using some savings.
Assistant Superintendent of Educational Programs Jody Monroe presented a list of instructional and staffing reductions suggested if the board elects to keep the tax hike at 3.75 percent. The district could potentially see the loss of up to 6.5 full-time employees, for a savings of $393,400.
"I know it's not easy for you all to sit here listening to potential reductions, it's also not easy to be in charge of the instructional programs, recommending we reduce every single year," said Monroe to an audience filled with parents, teachers and supportstaff. "Unfortunately, given the state aid picture, we're forced to make decisions that we don't like to do."
(Continued on Next Page)
Prev Next
Vote on this Story by clicking on the Icon