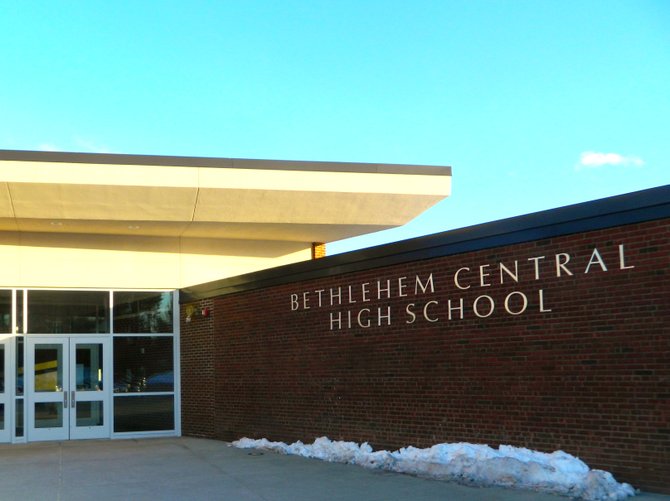 continued — The recommendation includes reducing staff in the subjects of English, science, art, foreign language and physical education at the high school level. The plan also calls for the reduction of a librarian, a social worker, a monitor and a guidance counselor.
Monroe said a new plan could potentially be enacted at the high school level to allow students who participate in two or more sports to drop physical education class, thereby reducing the number of classes taught. Action would need to be taken by the school board to change school code.
If the school board decides to set the tax increase lower than the maximum allowable limit, the district could see the loss of up to nine additional full-time positions at the elementary and middle school levels and a 20 percent reduction to electives. This plan would see the sixth grade schedule reduced by one period and middle school students taking fewer sections of foreign language and physical education. These changes would save $652,000.
Monroe said previous reductions to staff have already led to larger class sizes, less specialized attention from teachers, the loss of class offerings and a drop in standardized test scores.
District officials also offered further potential reductions to the district's operations and athletics budgets beside $260,000 in cuts recommended earlier in the month. An operations and maintenance supervisor could be cut and the district could reduce sports levels from three to two for a combined savings of $180,000.
"Everyone here is trying to do everything they can to preserve one of our most sacred trusts — our students. And the education of that youth for a great tomorrow," said Douglas, pushing for greater advocacy to state lawmakers to restore aid.
David Rounds, the president of the Bethlehem Central Teacher's Association, said he sympathized with the board because they have been "boxed in" by the state legislature.
Vote on this Story by clicking on the Icon