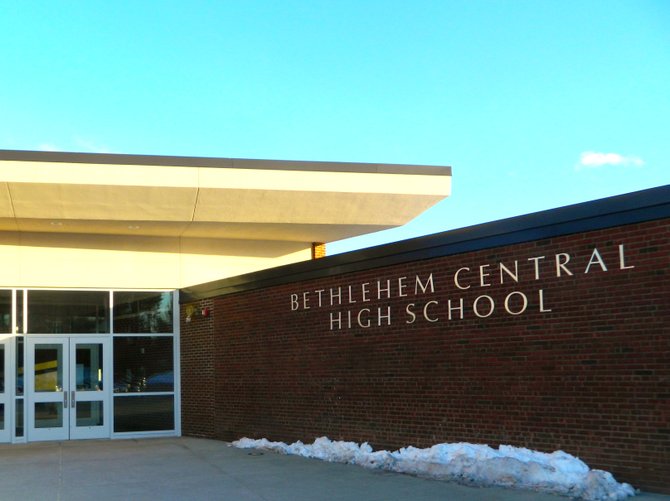 continued — "Every person in this community has done their job, it's the State of New York that's not, specifically the governor," he said in response to the last-minute aid reduction.
"Given the fact that you've been forced into this situation, I urge you to make the best of those decisions," Rounds said to the school board. "There's a lot of pressure on you to adjust the tax rate lower and lower and lower. I would encourage you to present a budget to the community that I'm certain they would support and that is one that is at the tax levy limit."
Parents at the meeting were concerned about a further reduction to guidance and counseling staff at a time when bullying is considered an issue of concern in schools. Others were afraid money was being put before the education of students.
"We should not be battling with these numbers and dragging down the quality of the future of our society, of our community and of our children," said Ellen Driscoll, a bus driver with the district for 10 years. "The future is not money, the future is our children."
The next board meeting on the budget will take place on Wednesday, March 20 and focus on special education and the transportation.
Vote on this Story by clicking on the Icon