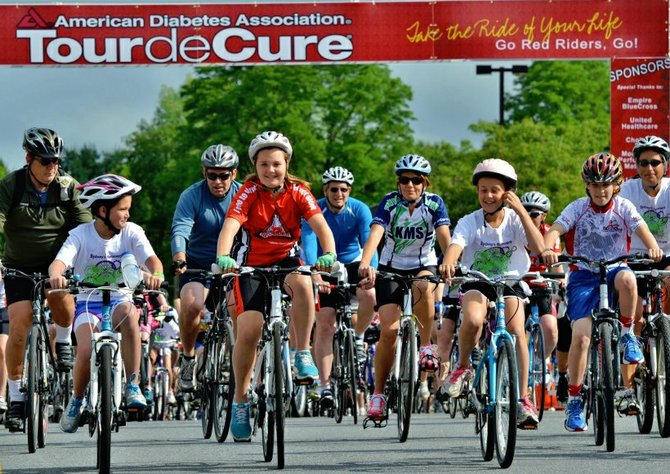 continued — Parks, a 25-year-old living in Glenmont, had just started her fall semester as a senior at Syracuse University when she started noticing symptoms. In a little more than two weeks she lost around 20 pounds, but doctors didn't diagnose her correctly at first.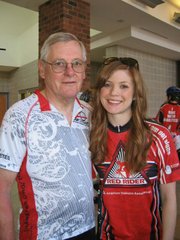 "I was thirsty all the time and very lethargic and tired, so I went to the doctor's a few times and they said it was just a virus at first," Parks said.
Both Parks and Sydney Steinhardt didn't have any family history of diabetes, so the diagnosis was a surprise to both families.
Parks said she was glad it was "something very manageable" and was happy to start addressing the problem to feel better.
"I just always have to be prepared and make sure I have extra insulin on hand and something to eat, or some juice in case my blood sugar gets a little bit low," Parks said.
Parks said she checks her blood sugar level about six times daily, typically before and a few hours after a meal. The first year she did injections, but she now uses an insulin pump to help manage her diabetes.
Sandy Steinhardt said she makes sure Sydney understands that having diabetes is not what defines her.
"My biggest struggle with her as a parent is making sure she continues to be an 11-year-old," Sandy Steinhardt said. "She can't just be like a regular kid outside playing all day. … It is a constant thing that she has to deal with."
Scott Steinhardt said Sydney remained a competitive swimmer after being diagnosed. The year of her diagnosis she won a state title in the freestyle eight and under category.
Sydney, a Pine Bush Elementary student, will also be joined, adults from her school community, with five of her teachers, principal, and school nurse riding on her team, "Sydney's Spinners."
Parks, who formed Team Parks, said education and awareness are big aspects of Tour de Cure, besides raising funds for the ADA.
"A lot of people don't know the differences between Type 1 and Type 2 and how much money is spent on diabetes each year," Parks said.
The event also helps people with diabetes connect with others to share experiences and support.
"You know that the things you are experiencing are normal," Parks said.
For more information on the event and to donate to a specific rider or team, visit tour.diabetes.org and click on "Find your local tour."
Vote on this Story by clicking on the Icon