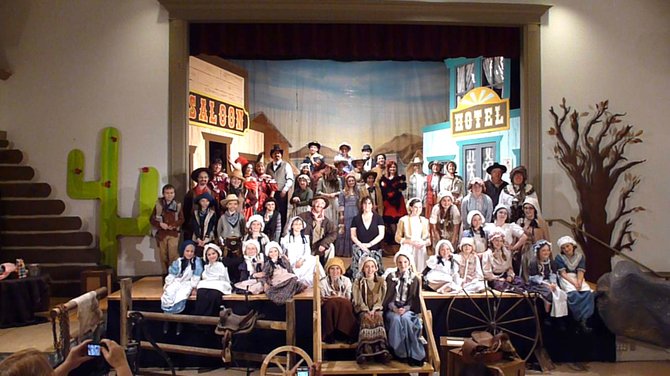 MALTA — Elyse Young is once again bringing cafe-style entertainment to Malta, but this time it has a touch of the Irish.
Young began holding the Café Malta event in 2010 at the Malta Community Center as an acoustic café of sorts in which local performers and musicians got a chance to show off their stuff in a casual, family-friendly, yet lively atmosphere. The show takes place in the center's multipurpose room where tables are set up and covered with tablecloths, lights are turned down lower than normal and candles are placed around the room, giving off that evening coffee café feel.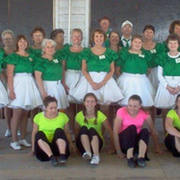 Young likens the café event to the atmosphere found at Caffe Lena, with the main difference being Café Malta is family-style.
"The crowd is a little bit of everything from kids, singles, families and teens," Young said.
Jane McVey, who volunteers at the event, said she brings her entire family every year.
"Sometimes if you go into Saratoga to the bars you are going to run into people who over imbibe and it makes it unpleasant," McVey said. "At this event, you can comfortably sit, have coffee, soda or a small snack and be entertained in a safe environment."
The upcoming Café Malta event falls on the weekend of St. Patrick's Day, and appropriately Michael Yates, a musician from Saratoga Springs, will bring his love of Irish heritage to the stage.
"I consider myself Irish, even though like most Americans, I am of mixed heritage. I'm probably about one-quarter Irish, but that's the part of my heritage that I associate with," Yates said with a laugh.
Included in Yates' repertoire that evening will be a song he wrote about the young Irish men who migrated to America after the potato famine in the 1800s.
"I often wondered what it was like for a man to leave his family at home in Ireland and come to a strange country, a new world, find a job in many places where he was looked down upon, and earn money to send home to his family," Yates said. "That was the inspiration for the song I am going to do at the café."
(Continued on Next Page)
Prev Next
Vote on this Story by clicking on the Icon