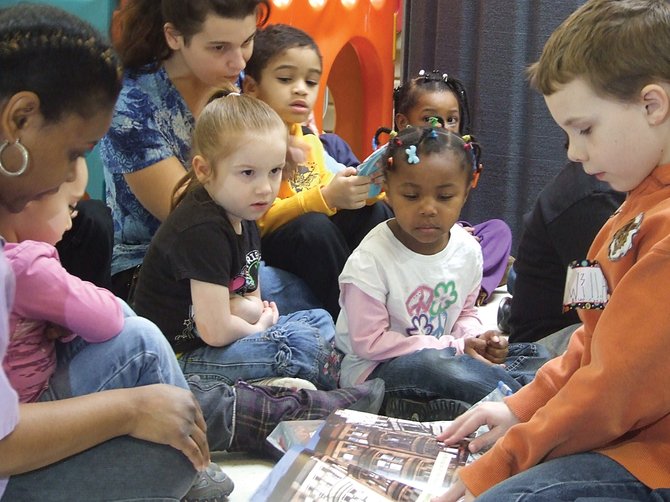 continued — On Valentine's Day, groups of students joined together to create care packages that included one pair of pajamas and four to six books and a bookmark.
"A lot of the books are in different languages, which is great because a lot of these kids are of a diverse population," Tolosky said. "Books and multicultural books are such a necessity here and we really don't get them throughout the years."
Tolosky said occasionally the center has outside groups come to lend a hand — like Girl Scouts, who come and bake with the children — but not enough groups come throughout the year.
"If any other groups want to teach their kids about giving … we're always looking for those partnerships. We have a lot of facilities, if anyone's looking to help out," Tolosky said. "The kids are happy and really excited to be interacting with them."
Throughout the donation drive, Berger said her students loved the project and were "beyond excited" to be a part of it.
Nicholas Passino, a third-grader in Berger's class, said he really enjoyed handing some of the children their packages.
"It's nice to help little kids. It felt good. They were very happy," Passino said.
Vote on this Story by clicking on the Icon