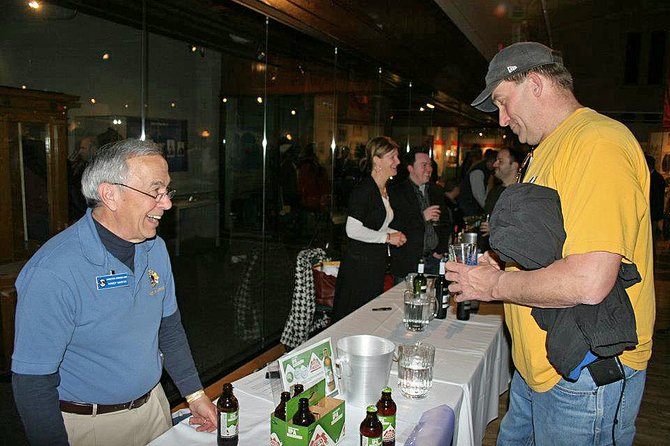 "It sounds like a simple thing, but I know a lot of people where one of them likes beer and the other doesn't, so they wouldn't normally go to a beer fest. The fact that the Brewseum offers wine, suddenly you have something for both sides of the equation," he said.
Maestros of Saratoga Springs is catering the event for the second year – another reason Gaffney finds the event to be a winner.
"Most beer fests you go to, you get some free pretzels and have to pay for a hot dog," he said. "At this you get great food included in the cost of the ticket. It just has a different feel to it – more people are dressed up. When my wife and I usually go to a beer fest we wear jeans, T-shirts and baseball caps. Last year, we got a little dressed up and will do the same this year. It's a nice night out."
Local vendors including Druthers Brewery, Saratoga Eagle, Olde Saratoga Brewing Company, Frederick Wildman and Adirondack Winery will be offering samples of their unique drinks. Members of the breweries will also be available to talk about the beers and wines.
"It's a wide range – not just local beers," said McDonald. "There are over 30 different brands of beer and hard ciders."
The entire military museum will be open for the evening showcasing military history dating from the American Revolution to the modern wars in Iraq and Afghanistan.
"We have the World War I and World War II exhibit, the 19th Century National Guard exhibit, the Revolutionary War exhibit, two temporary exhibits – a battlefield and tank exhibit – and for the kids of the '50s and '60s, we have a pretty large GI Joe display," said Lance Ingmire of the New York State Military Museum.
Vote on this Story by clicking on the Icon