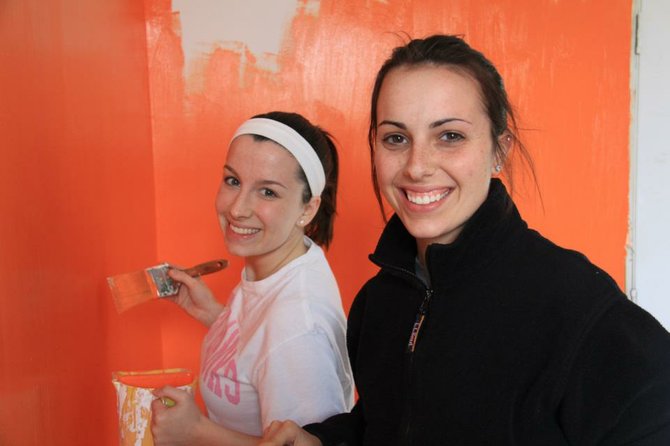 COLONIE — It's been nearly eight years since Hurricane Katrina washed away large swaths of New Orleans, La., but many homeowners are still trying to get back to normal.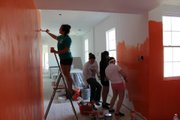 Though the world's attention was fixated on the city in 2005, in the years that followed the spotlight shifted elsewhere. But for Ashley Hartman, a sophomore studying communication sciences and disorders at The College of St. Rose, out of sight does not necessarily mean out of mind.
"People are still living there. They're determined to live where they grew up. Some of the houses when you would drive by were completely gone … we saw a staircase leading up to nothing," she said.
Hartman, a Colonie Central High School graduate, spent her entire spring break from March 3 through 9 with a group of 13 other students from St. Rose helping to rebuild damaged homes in New Orleans. The group volunteered with lowernine.org, an organization dedicated to training volunteers to help fix up the Lower Ninth Ward of New Orleans, one of the most impacted areas of the city. A group of St. Rose students have traveled down to Louisiana each year since the hurricane hit.
The students worked from 7:30 a.m. to 5 p.m. each day and were split into groups to work on several homes. Hartman said her group worked on one side of a woman's duplex. The other side of the home needed to be torn down because it contained "Chinese drywall" – a faulty drywall distributed after the hurricane hit that contained toxic materials.
Hartman's group cleaned out the duplex and repainted it orange upon the owner's request.
"She walked into the room when it was almost finished and her face lit up. The color brightened her day," Hartman said. "I think that's when it hit us. Just the smallest thing – the color of paint – could make someone's day like that."
(Continued on Next Page)
Prev Next
Vote on this Story by clicking on the Icon