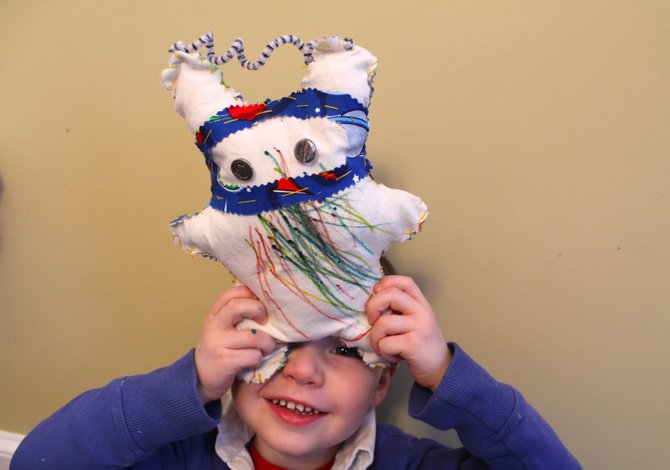 continued — The sewing class will introduce pre-schoolers to the concepts of working with a needle and thread, the idea of sewing and how to make small items out of cloth. The grownups will help facilitate the projects and children will create items like finger puppets, planet mobiles, stuffed animals and a drawstring bag.
The elementary-level crafts class will see students making a different project each session. The crafts are designed so kids can make the object and then add embellishments later depending on their different skill sets. The projects include backpack keychains, a superhero class in which kids make their own capes and a class making stuffed people out of felt, along with matching clothes.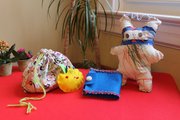 In a world filled with television, the Internet and video games, the crafts are meant to engage students in a hands-on activity at a time when learning practicable skills, like sewing, is on the decline. The classes can also help kids to form their own sense of style or personality if they are drawing inspiration from their own heads, instead of items that are mass produced.
"It can also be very meditative," she said. "Sewing is a very repetitive action. It forces you to sit and focus, and once you get the stitch down, it is very calming."
Eventually, Dombrowski hopes to offer themed classes for children's parties.
"It's a nice environment to be in with your friends," she said. "They can make their own tea sets or stuffed animals, and these are things that friends can share together."
Dombrowski is also planning to offer special sessions before Halloween and Christmas for parents on how to make their own Halloween costumes for their children and how to make homemade Christmas stockings.
"I just want people to know they don't have to spend a lot of money in a store and buy something everyone else has," she said. "They can make their own unique gifts, or create imaginative items for themselves."
Classes start at $20, and longer eight-week sessions will be available starting April 10. To register, call 718-496-8344. For more information, visit www.ameliadombrowskidesign.blogspot.com.
Vote on this Story by clicking on the Icon