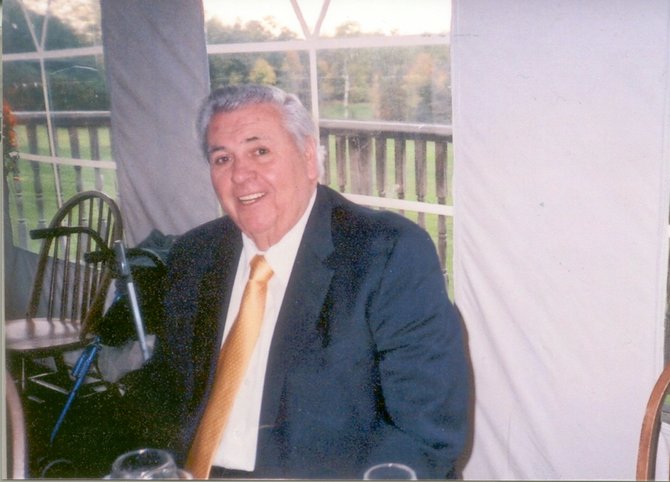 continued — But D'Agostino was never one to "go home and take his shoes off and watch TV," DelTorto said. During his downtime, D'Agostino never missed a beat to be a part of his community, whether it was working with the Fort Orange Club, the Italian Benevolent Society or singing with the St. Peter's Church choir for 40 years.
His genuine love for helping his community continued to show as he worked endless hours volunteering his time at the Rudy A. Ciccotti Center. He was a founding member of the center's fundraising foundation and was the inspiration for the barrier-free playground at The Crossings of Colonie.
"He was a very respectful man. Once I got past his gruff exterior. … He used to scare me, but honestly underneath that scariness he was so sweet and so kind," said Nikki Caruso, the executive director at Colonie Youth Center Inc. "If I ever needed advice on anything I wouldn't hesitate to call him up. He just always knew the right thing to say."
On the political side, DelTorto said D'Agostino was very clear about the "demarcation between what was government and what was politics."
"He steered (the town) the entire time from the sleepy agrarian community that we were to the booming metropolis that we are," DelTorto said. She added it was D'Agostino who taught her the right way how to serve the people.
"He expected a lot. You had to prove to him that you would take the job seriously, that you weren't in it for the perceived glory or benefit of it. Once you proved yourself to him, he was your most loyal and fierce defender," she said.
Although the town clerk admitted D'Agostino wasn't happy when Town Supervisor Paula Mahan swept into her office, to be followed in later years by an entirely Democratic Town Board, DelTorto said D'Agostino "quickly became very happy at the job she was doing because she works so very hard."
"He's always been a gentleman to me. When I took office he wished me well," said Mahan, who knew D'Agostino close to 40 years. "He has given a lot of his life throughout the years to the Town of Colonie … he will be missed."
While his fingerprints are scattered throughout the community, his daughter said she believes D'Agostino would be happy to have "his legacy move on through oral history."
"He truly had a love of life. He made fun everywhere he went," DelTorto said. "They don't make them like that anymore."
Vote on this Story by clicking on the Icon