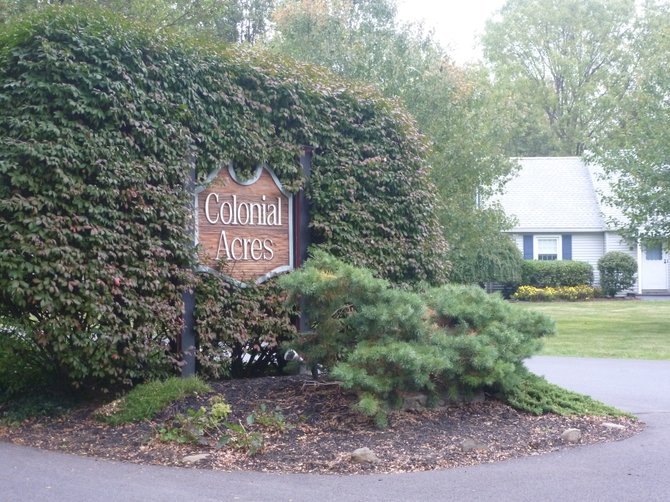 continued — The town had previously projected the nine-hole, par-three course to run at an annual loss of $40,000. Additional scheduled capital improvement projects could have seen the town spending up to $270,000 in the coming years, a figure former Golf Course Superintendent Patrick Blum disputed as the defunding of the course was discussed.
The Bethlehem Town Board first agreed to lease Colonial Acres Golf Course in 2008 for $1 per year from the Open Space Conservancy. The five-year agreement called for Bethlehem to maintain the 43-acre Colonial Acres property. The lease expired in August of 2012, but the two parties continued on a month-to-month basis.
Ezyk, 62, plans to relocate to Bethlehem during the golf season with his wife, but they will also keep their home in Connecticut. His son, Dale Ezyk, Jr., will also help with operating Colonial Acres. If all goes well, the course should be open as soon as the snow is gone and the place has had some sprucing up.
The golf pro said he wants to focus on teaching the game to new players, and promote golf as a source of family entertainment. Some ideas include couples golf evenings, junior golf, night golfing under the lights and family days. He also said the PGA's primary golf development initiative is a program called "Get Golf Ready," and he plans to offer it at Colonial Acres. It's a package of five golf lessons in a group atmosphere over five weeks for $99.
"I want to build an atmosphere where there is always going to be a game that anyone can join," he said.
Ezyk said Blum has agreed to stay on at Colonial Acres. Ezyk said he wants to maintain the town's environmentally friendly practices as much as possible, and congratulated Blum for what he was able to accomplish. Colonial Acres has been awarded for its stewardship in past years.
The lease has yet to be finalized, but Ezyk said it will likely involve the town taking a small percentage of the gross income. Ezyk said he hopes to purchase equipment over several years and make improvements to the course based on need.
The Town Board cannot vote on the proposal without first holding a public hearing on the subject. Residents will have their chance to speak on the proposal at the Town Board meeting on Wednesday, March 27.
Vote on this Story by clicking on the Icon