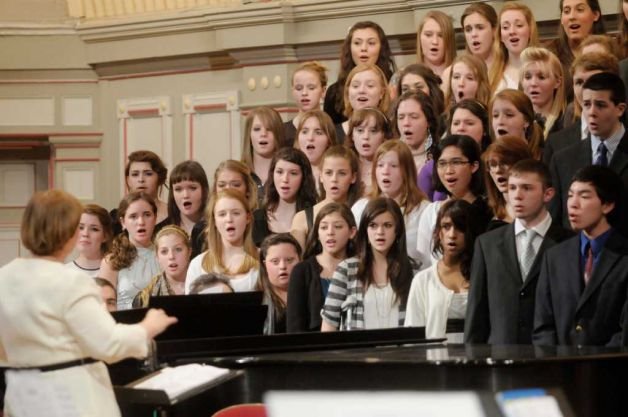 continued — "I think it's excellent and it really demonstrates the strength of our program in North Colonie," she said.
Of the 2,000 students at Shaker High School alone, more than 500 are currently participating in the music department in some way. Keough is among the 23 music teachers in the North Colonie district.
"I think we've been able to put together some incredible experiences for our kids. We work with SPAC, brought in professional ballet dancers," Keough said. "I think we give them some real life experiences that are really challenging, but show how far you can go when you work hard and really apply yourself."
Although Keough said North Colonie is "not worried about targets to the arts program" with upcoming budgets, the $8 million deficit South Colonie faces will affect every department, Cannistraci said.
"Our program is very strong and very supported. I think the community would really be upset if the music program experienced significant cuts," he said. "We'll certainly survive, but I think it's possible we'll take a small hit."
Nevertheless, both Keough and Cannistraci said their main goal is to continue reaching kids with music.
"Our bigger goal is to have kids see music as part of their lives … I think that's the part we're more proud of," Keough said.
Vote on this Story by clicking on the Icon