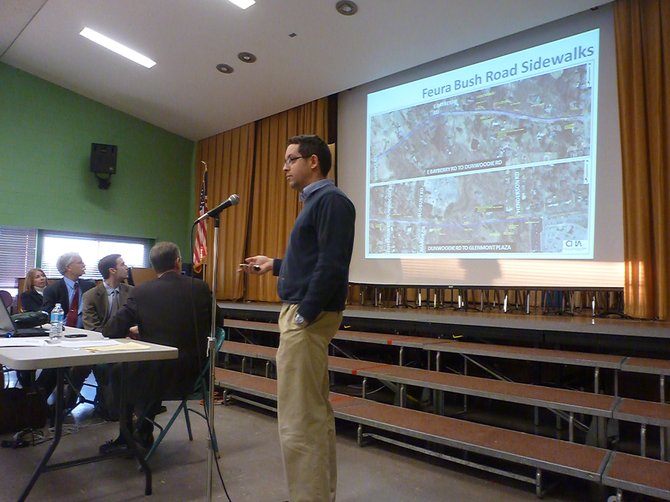 continued — Clarkson added he does not feel residents should be worried about their tax rates. He said studies show senior residents are typically seen as a positive for towns because they contribute to the tax base, visit local businesses and are no loner putting children though school. Town officials said they are attempting to alleviate traffic issues through the comprehensive plan and Route 9W Study.
Other topics discussed at the forum included waterfront revitalization, development of a new CVS Pharmacy on Route 9W and the need for a public meeting space in Glenmont.
The next community forum is scheduled for Monday, April 15 at 7 p.m. at the Elsmere Fire Department, and will focus on the Delmar and Elsmere hamlets of Bethlehem. The first meeting was held in January in Selkirk.
Vote on this Story by clicking on the Icon