continued — Members of Keep the Vote Bethlehem, along with some other in the town, were unhappy the decision was made to only use one polling place because of the possibility of disenfranchising voters. They also did not agree with how soon the vote took place and felt it should have been held in November during the general election.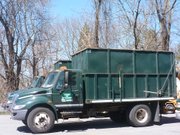 Preparations for the referendum were often complicated due to state law and fueled the decision to have a single polling place.
In order for the town to offer absentee ballots for the vote, each polling place had to establish their own Board of Registration and Board of Inspectors. This was so those who are not already registered to vote with the Albany County Board of Elections may vote in this special election.
Clarkson said for multiple polling places to be used, mailers would have needed to be sent out notifying each resident of where they would be voting in the special election, since the location might not be the same as where one would typically vote. Those needing to register would need to do so at that polling location during designated times and those times would have to be published in two newspapers.
Given the outcome, DiMaggio said the Republican Committee plans to put forth a strong candidate to run for the position of highway superintendent in November.
Clarkson said he hopes that's the case.
"My hope is that the political parties will put forth quality and experienced managers as candidates and that we will have a vigorous competition," he said.
Vote on this Story by clicking on the Icon