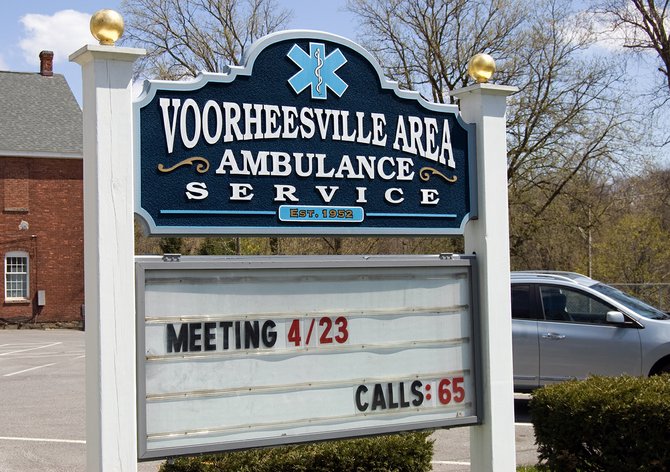 continued — He was hopeful the issue would be resolved by the board's Wednesday, May 8, workshop, but said it was "highly unlikely" the ambulance service would sign a contract without reserve funding restored.
Conway said the ambulance company is still serving the village, but it is his understanding it is not billing for services within the village.
Conway said he hasn't meet with anyone from the ambulance service since the company's meeting in early March. He said both sides laid out their positions at the end of the meeting and the ambulance service's Captain Ray Ginter said he would talk to the Board of Directors and get back to Conway. According to Conway, this hasn't happened yet.
The village was providing tax-free fuel to the company, which is a common offering because it simplifies the process for the ambulance service. Since there is no contract with the village, continuing to offer the fuel has also raised concerns.
Conway said the village had tried to set a temporary agreement for fuel purchasing. The company now gets its fuel tax-free from New Scotland. The Town Board unanimously approved a fuel purchasing agreement with the company at its Wednesday, March 13, meeting.
Without the purchasing agreement with the town, the ambulance service could go to a private seller and then apply for a refund from the state.
Vote on this Story by clicking on the Icon