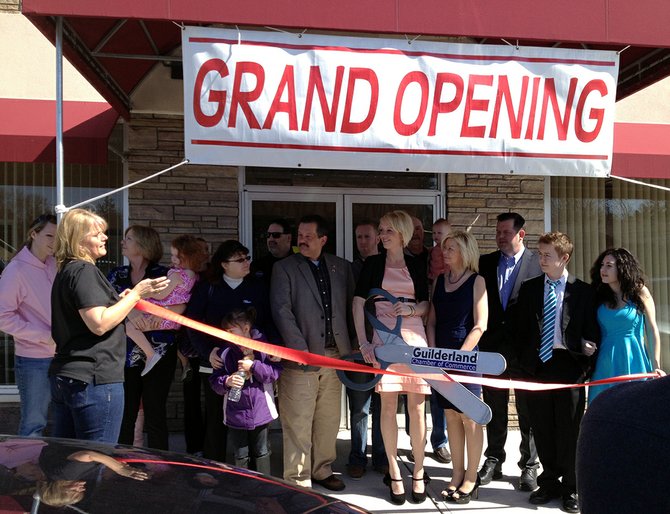 continued — Penny Shure, owner of Healing with Movement Pilates, said she is looking forward to joining the Chamber but said the business community, as a whole has been welcoming since she opened on Western Avenue in November. She started her business 10 years ago and is moving from Voorheesville to Guilderland, where she lives.
"This is an area that I wanted to be in for a long time and the stars lined up," she said. "My lease was up in Voorheesville and I just started looking around and I found the space at 2012 Western and fell in love with it."
Shure had a dance background and enjoyed Pilates, so she trained and educated herself in the skills. At first, she said it felt like "jumping off a cliff" and she has learned as she went along.
"I am really proud of the fact I have set this example for my sons," Shure said, whose two sons are 15 and 17 years old.
Garry Robinson, the second-generation owner of Robinson's ACE Hardware, said Western Avenue is a highly desirable area to locate a business.
"I truly think Western Avenue is the main thoroughfare and people that are on that main strip do pretty well," Robinson said.
Sarah Severino, co-owner of A Timeless Elegant Designs, opened her interior design business on April 6 at the same Western Plaza offices as Shure, and said the location was a big factor in her decision.
"We think it is a pretty good general area there," Severino said. "We do the whole tri-city area and we think it is pretty centrally located. … Guilderland is a really great community to have a business in."
Severino said the Chamber introduced to her to fellow business owners and many turned out to support her open house.
"I think the more businesses, the better," Severino said. "The more revenue, the more positive things for the community."
Robinson, who previously served on Guilderland's Zoning Review Committee, said there are "a lot of hoops" every business owner has to go through before opening their doors.
"To get through the process to start a business is quite overwhelming," Robinson said.
Vote on this Story by clicking on the Icon