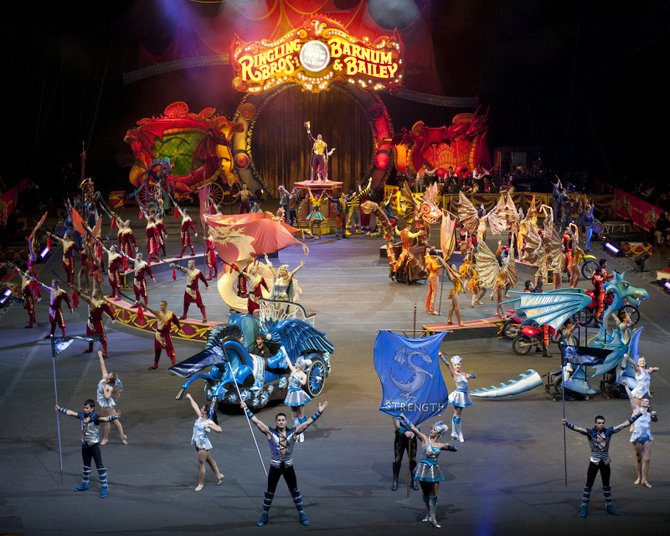 Not many kids plan to run a circus when they grow up - and it's not exactly what Johnathan Lee Iverson had in mind either as a kid growing up in New York City.
But 15 years ago, the husband and father of two found himself doing just that – and for not just any circus, but for the renowned Ringling Bros. and Barnum & Bailey Circus.
Growing up, Iverson's voice was always in the forefront of his life. As the lead tenor in the Boys Choir of Harlem, he knew music was his calling. At just 11 years old, Iverson traveled the world meeting dignitaries and performing for well-known musicians such as Placido Domingo, Luciano Pavarotti and Lena Horne.
But it was on a whim one day that he found himself called to the circus.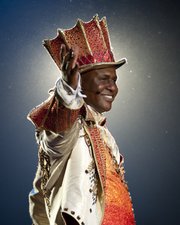 "I was auditioning for a dinner theater show and it happened that the director of the show was also directing Ringling Bros.," Iverson said. "They were actually looking at the time for a singing ringmaster."
He is now in his 15th year as the circus ringmaster of the greatest show on earth, though you would never be able to tell because, as Iverson said, "In the circus you age backwards." Similarly, Iverson views his job as bringing people back to their innocence.
"That's why the most important phrase in all of show business is 'ladies and gentleman, children of all ages,'" said Iverson. "We aren't talking to your kids. They can make this stuff up. We are inviting all of you cynical adults back to a time of unviolated, unadulterated innocence, where you can just be free, where your imagination isn't violated, where no one is trying to push social or political themes on you. It's just pure fun, pure entertainment of the highest quality."
(Continued on Next Page)
Prev Next
Vote on this Story by clicking on the Icon