BETHLEHEM — Sherry West never imagined her business on Delaware Avenue might one day become an international crossroads supporting the dreams of other enterprising woman an ocean away.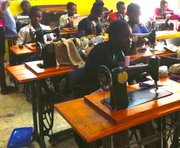 That was before she visited Haiti in March as part of a youth mission trip with Bethlehem Community Church, along with her family and nine other members of the church's congregation. The group has gone on three other trips in the past, but this year's was different. It was the first time many had traveled to a third-world country, and it was the first time those on the trip formed a true connection with those they were helping.
"Even though the conditions there are poor, the people there are not in spirit," said West. "Everyone there is always laughing, introducing themselves and making eye contact. There's something about their body language. It's not like here in the U.S. where everyone wants to be left alone."
Haiti was chosen because members of the youth group were learning how to have faith in all situations, even when it feels uncomfortable. West said Haiti deemed a place in need, even if the teens felt like it may be uncomfortable for them to go there.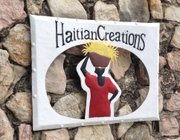 The church next formed a connection with John and Beth McHoul, the founding directors of Heartline Ministries. The couple has been in Haiti for more than 20 years helping to further the lives of the country's women and children. The youth group spent most of its time in Haiti helping to paint ministry buildings, doing electrical work, installing a new septic network and placing solar panels on the organization's new bakery.
"The kids are really learning what it means to not be selfish and give back through hard work," said West.
Heartline Ministries works to provide educational opportunities, strengthen the area's health care and in some cases, provide employment.
(Continued on Next Page)
Prev Next
Vote on this Story by clicking on the Icon