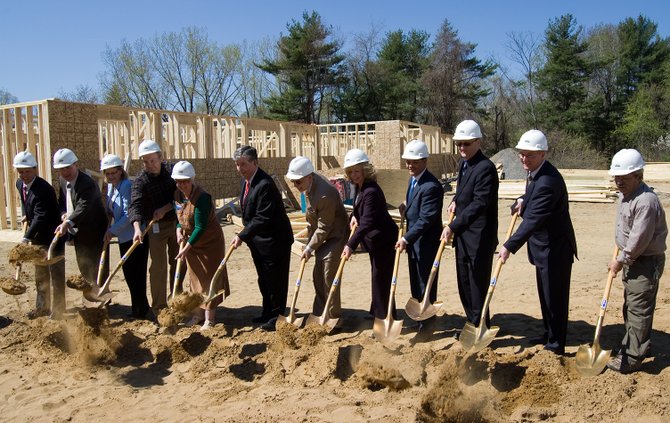 GUILDERLAND — A modern and efficient living space is what many homeowners set out to achieve when building a house, but for those with developmental disabilities, that dream tends to be far from reality.
That is set to change with the construction of the state's first barrier-free "smart house" designed especially for those with intellectual and developmental disabilities. Living Resources, a Capital District nonprofit, held a groundbreaking ceremony on Wednesday, May 1, for the group home to be located off Ardsley Road in Guilderland.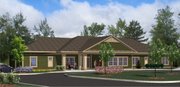 Living Resources CEO Frederick Erlich said he was thrilled to see the project entering the final stage and the frame being built. It has been five years since the project was first conceived.
"As our residents age, they face more daunting challenges than other senior citizens because of their disabilities. Building new energy-efficient, barrier-free housing will offer a permanent, cost-effective solution while promoting the concept of independent living," Erlich said.
Guilderland Town Supervisor Ken Runion welcomed the home and applauded it for being environmentally friendly. He said the home was a "good fit" for the town.
"Our board was 100 percent behind having this home in the Town of Guilderland," Runion said. "We realize and we welcome the opportunity to serve our disabled population as well as our aging population."
Erlich thanked BBL Construction Services for sticking with the project even though it "took so long to get up and running."
"This is a big and important project for us … and is great to be here today to see this," BBL Construction Services President Steve Obermayer said. "This was a real eye opener for us to see the way Fred (Erlich) battles for the funding of these projects."
The project is funded by a $650,000 grant secured from the state legislature by Sen. Neil Breslin, D-Delmar, and some additional technology enhancements will be privately funded.
(Continued on Next Page)
Prev Next
Vote on this Story by clicking on the Icon