GUILDERLAND — F. Michael Tucker, president of the Center for Economic Growth, was allegedly found to have had a blood alcohol content more than double the legal limit while parked in Stuyvesant Plaza on Friday, May 3, according to police reports.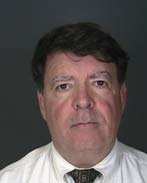 Guilderland police allegedly found Tucker, of Huntersfield Road in Delmar, inside his 2008 Audi in the driver's seat with the keys in the ignition and the motor running. Tucker allegedly stepped out of the vehicle before asked by police, who said he had glassy eyes, impaired speech, impaired motor coordination and an odor of alcohol on his breath.
Tucker allegedly failed sobriety tests, including not being able to recite the alphabet from "C-X." He was taken in custody and transported to the Guilderland Police Department and agreed to a breath test, which allegedly revealed he had a BAC of 0.2 percent.
Tucker, 58, was charged with aggravated DWI, a misdemeanor, for having a BAC of more than 0.18 percent. He was released and scheduled to reappear in Town Court on Thursday, May 16.
In March 2007, Tucker was appointed to president of the CEG, which is a Capital District not-for-profit organization focusing on economic development and growth. He previously served as chairman of the Bethlehem Industrial Development Agency and is a trustee of Ulster Savings Bank. He currently serves as director of the state Economic Development Council, along with sitting on boards for several area nonprofit organizations.
Vote on this Story by clicking on the Icon