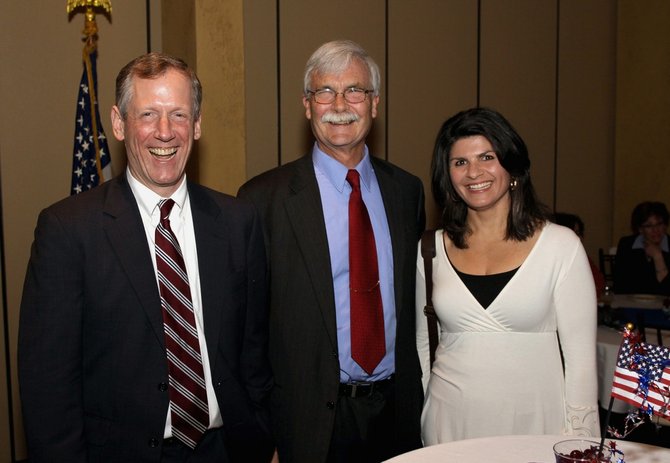 BETHLEHEM — The Bethlehem Democratic Committee has made its endorsements for the November local elections.
The committee met on Thursday, May 9, at Cyprus Shrine in Glenmont, to select its picks for the six town positions up for election this year. Among them continues to be the position of highway superintendent, after voters recently turned down a referendum to abolish the office and place its responsibilities with the commissioner of public works.
"I'm very excited about our slate of candidates this year," said Bethlehem Democratic Committee Chairman Jeffrey Kuhn. "We have a really qualified group of individuals who are excited about running for office and about contributing to the continued progress of our town."
Only one person stepped forward to be interviewed by the Executive Committee for the positions of supervisor and town clerk. Those positions also only had one nomination brought forward, and were endorsed by nearly the whole committee.
Supervisor John Clarkson was tapped for reelection, a decision followed by a round of applause, as was sitting Town Clerk Nanci Moquin.
"To me, being a Democrat is really about good government," said Clarkson. "I know that can mean different things to different people, even among us Democrats, but I'm of the opinion that as long as we address those differences openly and honestly, and discuss them with one another, I think our party is in the right place."
The supervisor spoke of his commitment to consolidation and finding savings within the town, even if those choices seem controversial. He mentioned last year's decision to end the funding of Colonial Acres Golf Course and its existence under a private operator. He also spoke of the recent highway referendum vote, an issue that divided some party members.
"We have to take chances and we have to do things differently," Clarkson said.
The party chose committee member Frank Zeoli as its candidate for highway superintendent, after interviewing four people for the position. Zeoli said he felt confident in his ability to do the job after spending 15 years with the Department of General Services for the City of Albany, which he described as similar to the town's Highway Department, but much larger. He is now the city's director of recycling.
(Continued on Next Page)
Prev Next
Vote on this Story by clicking on the Icon