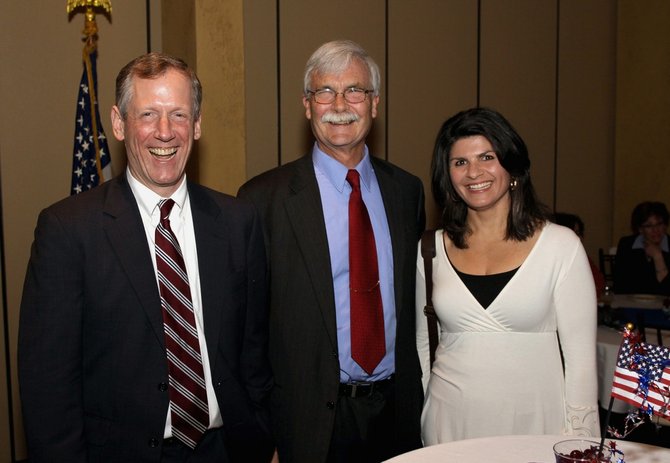 continued — Two people were nominated for the position of town justice. Matthew Kelly of Roemer, Wallens, Gold and Mineaux was nominated, along with Andrew Kirby of Conway and Kirby. The endorsement was given to Kirby, who has served as a Bethlehem prosecutor since 2004.
In February, the Town Board appointed Michael Katzer to the position after the sudden death of former Justice Mark Jordan. The Town Board had previously asked that those applying to fill the position not seek the office in the fall.
For the two seats on the Town Board, three people were interviewed. Councilman Kyle Kotary said in March he planned to step down at the end of his term after eight years on the board. The committee's endorsements eventually went to current board member Bill Reinhart, who was not present at the meeting because of a family matter, and Julie Sasso of McSharry and Associates Realty.
"My decision to run came from the fact I'm a parent, a business owner and property owner in the town," Sasso said in a later interview. "I have a vested interest to help town grow and thrive, and I think I have talents that can add to the current board configuration."
Sasso said she feels residents might be looking for a voice on the board that is a bit younger, and that people might be happy to see another woman serve. Her broad goals are to work to maintain the town's services at a reasonable cost and she would like to see more sustainable development occur throughout town.
"I'd like to hear what residents have to say before I get more specific," she said.
Democrat Dan Cunningham was also interviewed for the Town Board endorsements, with George Harder not interviewing but gaining a nomination.
At the meeting, Kuhn asked each person nominated if they would seek or accept the Republican line. Each person said they would not.
Vote on this Story by clicking on the Icon