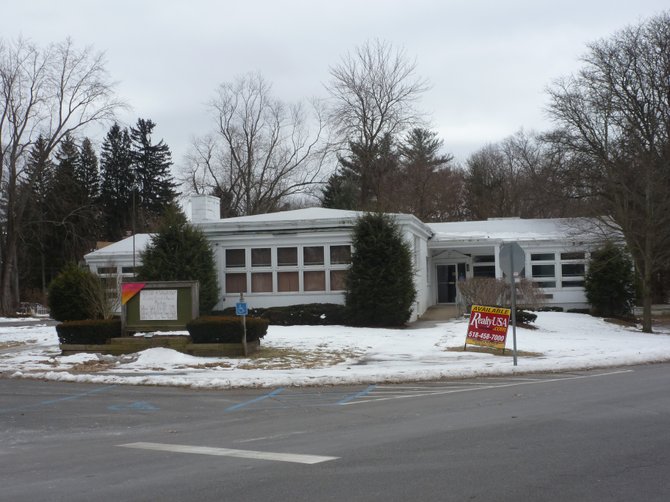 BETHLEHEM — The Bethlehem Central School District is suing the town Zoning Board of Appeals over a decision that halted the sale of its 90 Adams Place property to daycare provider School's Out, Inc.
The ZBA denied a use variance in April. The former district administration offices sits in a residential neighborhood, which proved to be a major hurdle under the town's zoning.
The district is disputing a determination by the town's building inspector to not first issue a building permit for the project, as the town's zoning law allows for "day care centers" and "educational institutions" within residential zoned areas. If the building inspector's determination is upheld, the district is also seeking an interpretation of the town's zoning law and the issuance of use variance permits.
The district argues, in part, that the board based its decision on unfounded opinions of neighbors rather than hard data.
The district file paperwork with the Albany County Clerk on Friday, May 17, just under the 30-day time limit to challenge the ruling.
"The Board of Education voted to go forward, as we had been advised by counsel," said Bethlehem Central Superintendent Tom Douglas. "We're looking for a better determination at the next level to ensure the community we represent that we can live up to their expectation when they approved for us to sell off the property."
In December, the BC Board of Education accepted an offer from School's Out to buy 90 Adams Place for $475,000. The 6,850-square-foot property had been on the market for nearly a year with a $650,000 asking price, but the price was dropped to $575,000 after little interest was shown in the building.
It is stated in the lawsuit eight other potential buyers had looked at the site, but determined renovation costs and soft costs to be "economically infeasible." Research by the district also found it would be too expensive to turn the property into a residence.
(Continued on Next Page)
Prev Next
Vote on this Story by clicking on the Icon