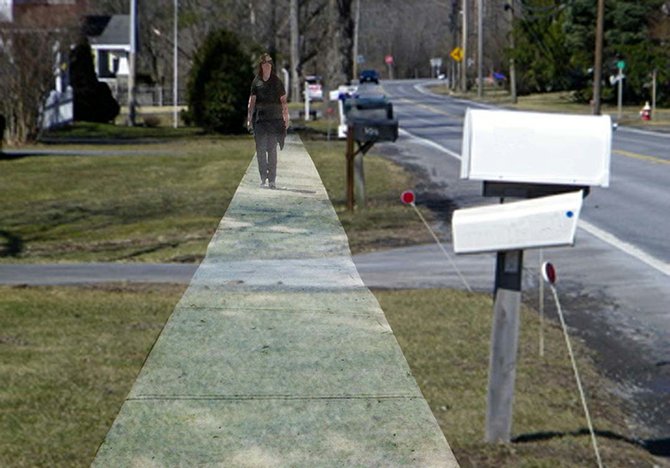 continued — The design would identify environmental constraints, such as wetlands or distributing historic properties, and avoid cutting or removing large trees, according to Creighton Manning's proposal. During construction, steel plates would be used to allow vehicles to drive through the area.
Creighton Manning's proposal said the Federal Highway Administration's data shows around 4,500 pedestrians are killed annually in traffic crashes. Approximately 8 percent of those deaths occur as the pedestrians are "walking along the roadway. Providing sidewalks helps prevent up to almost 90 percent of such deaths, according to the FHA.
The town conducted a study reviewing car crash data from the hamlet for 2005 to 2008 and discovered the area around the corner of School Road and Route 146 had elevated occurrences of crashes. Around 24 occurred in the proximity of the intersection.
Vote on this Story by clicking on the Icon