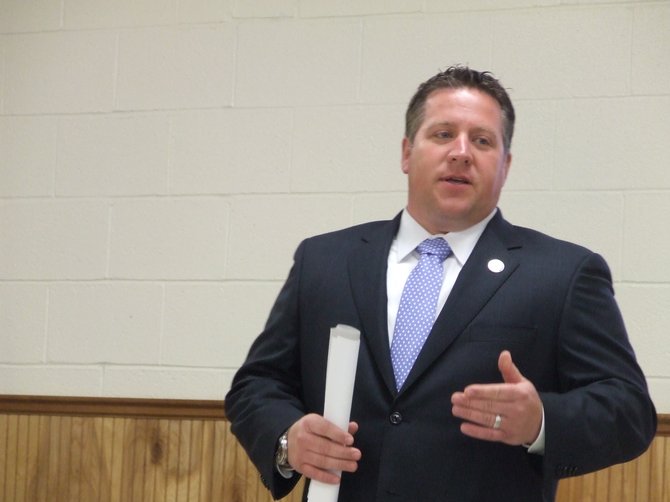 continued — "Though it won't help my fundraising capability, it's good for the taxpayers," McCoy said, laughing. "And that's what makes sense."
McCoy also brought up community colleges, and said Albany County pays about $11 million in chargebacks for local students to go to school. He said the state is supposed to be paying "their fair share" for the community college, but it isn't.
"It makes it difficult. And there's only been a couple of options. We can pass that bill down to the Town of Colonie and different cities and towns and villages, which would throw your budget through a loop, or we could do a regional approach," McCoy said.
McCoy mentioned how the county has partnered with Schenectady County Community College and soon, the county offices at 112 State Street will be filled with "about 1,000 kids" on the second floor taking classes. The county also partnered with CDTA, where any student going from SCCC to the Albany offices gets a free bus pass, McCoy said.
McCoy specifically thanked Supervisor Paula Mahan and the Town of Colonie for working with him on the "Solider On" project, which will help homeless veterans find homes and schools. He said this sort of program is the first in New York state.
"It is about partnership. And working with the people we represent here in Colonie," he said. "Things are looking better. We are doing things differently."
Mahan thanked McCoy for speaking. She added McCoy meets with her and the other town supervisors to discuss ways for other partnerships and make Albany County better.
"You give people a flavor of what's going on," Mahan said. "We are putting out heads together. It is all about taking a look at things and what can we do to help each other. Things are going in a positive direction."
Vote on this Story by clicking on the Icon