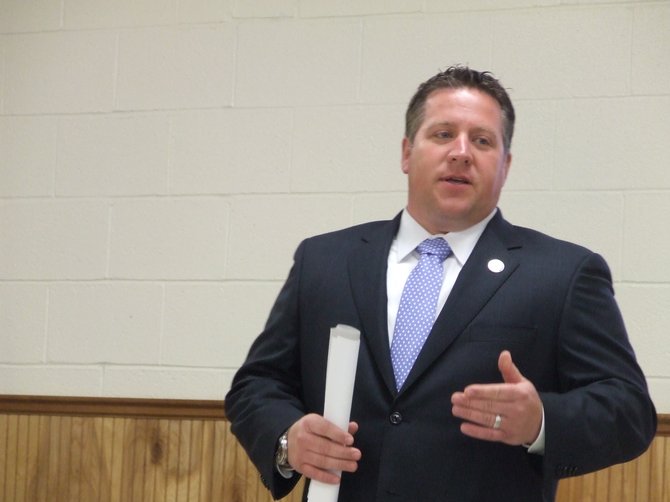 continued — While partnerships and consolidation have been drumbeat issues for McCoy since day one, the issue of the nursing home has been front and center in recent months. McCoy pressed the issue during his Colonie visit and supported his plan to lease the home to private firm Upstate Services Group. The 10-year lease would save the county $60-80 million, McCoy said.
"I don't know about you, but there's a lot of different things we can do with $60-80 million," McCoy said. "The legislature and I are going back and forth on it, trying to find a happy medium on what to do. It's tough."
County taxes have risen sharply in recent years. McCoy said the county's 43 unfunded mandates have been difficult to deal with.
"We have 43 programs that we have no say over … (but we) have to pay for it," he said. "Your Town Board here probably comes up with a lot of great ideas, but then they have to figure out how to pay for it. And that's the most challenging thing in government."
Vote on this Story by clicking on the Icon