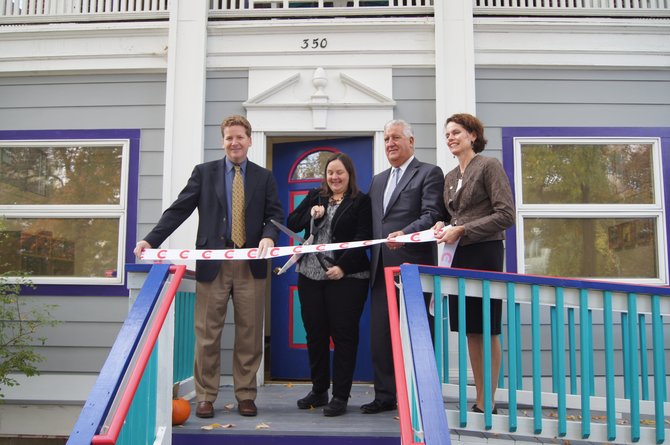 ALBANY — Finding a permanent home for a local business catering to artists of all ages ended up taking much longer than watching paint dry.
Karen Schupack, of Delmar, founded the Albany Art Room in 2007 and never expected her unique business to catch the attention of artists, budding and established, as much as it did.
"I didn't know it would be as sort of popular and community based as it ended up being," Schupack said. "It became clear to me that people really counted on the place as sort of an extension of their homes almost but with different options."
The business offers a bevy of art classes in drawing, painting, pottery, printmaking and various crafts, but its open studio feature became the "main identity," she said. Anyone can walk in and pay $8 per hour and work on their own art or craft, with materials included.
"There aren't a lot of places like that and I think it is nice to have a place where people who don't necessarily know each other … can be creative in the same environment," Schupack said. "So I think that is why it kind of naturally grew into a community center."
Schupack said she closed her first Madison Avenue location after the cost of renting the space turned out to be more expensive than she could sustain. For the last two years, she kept the business going on a scaled down level at 40 Broadway near the Port of Albany.
Albany Art Room's new location at 350 New Scotland Ave. in Albany marks the return of open studio and expanded class offerings. Art supplies and local handmade crafts are also sold.
A ribbon cutting ceremony was held Thursday, Oct. 24, at the Art Room, and a grand opening party was held Saturday, Oct. 26.
(Continued on Next Page)
Prev Next
Vote on this Story by clicking on the Icon