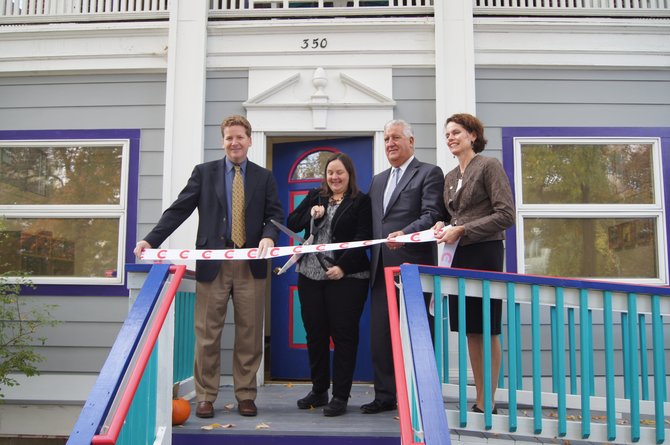 continued — The new location costs around a third less to operate than the Art Room's original location, Schupack said, and this time she owns the building. She said finding the right building was a challenge.
"I had to invest a lot of money into this building," she said, "but since I owned it I was investing money into my own property, so that made it worthwhile."
Extensive renovation were made, including tearing down the walls of four rooms on the first floor to create an open space and ripping up the wall to wall carpeting and refinishing the wood flooring underneath. A fair amount of electric and plumbing work was also completed.
Besides finding a building to purchase for the business, Schupack said the most challenging thing was getting out the message of what exactly the Art House is.
"Early on, it was just getting people to understand what it was about," she said. "It was a challenge to get people to understand the business model."
The idea for Schupack's business came from a desire to take art classes herself, but not wanting to drive all the way to Troy. She also wanted to allow her child to have an artistic outlet, but was "hesitant to make really big messes because it is a pain."
"I was thinking about kids and adults right from the beginning," she said. "It was kind of a wide variety of people I was hoping to cater to, and also lots of levels of experience."
Placing her artistic venture in Albany has always been important to her, so even through the difficult search, she kept her focus on the city.
"I believe that Albany needs places like this and I want to provide that," Schupack said. "It could have been easy enough to find that place in suburbs when I was having trouble finding a building, but I was committed to saying in Albany."
Visit www.albanyartroom.com for more information on classes and available studio time, or call 966-2781.
Vote on this Story by clicking on the Icon