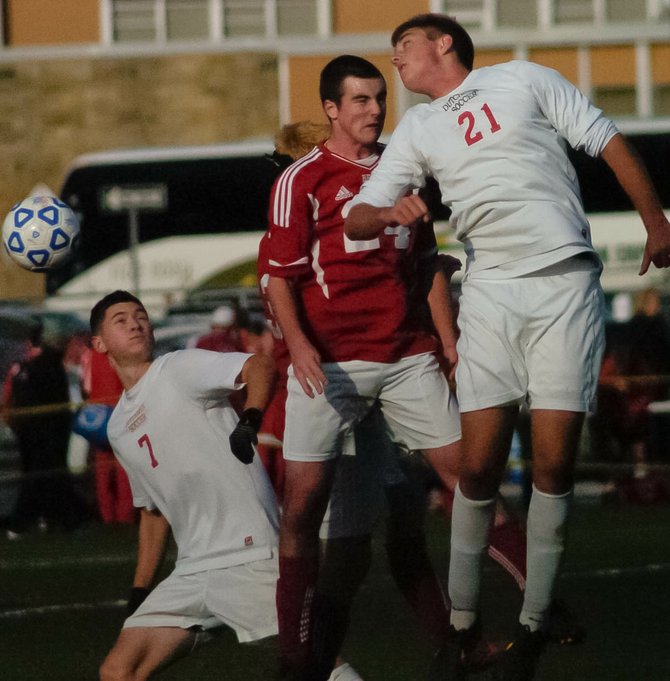 continued — Scheemaker said he was surprised by the way his team reacted to the play as it unfolded, especially since Baldwinsville had been on a six-game shutout streak entering Saturday's regional.
"There was no reason for that goal to be scored," said Scheemaker. "We just stood around and watched it happen."
Baldwinsville didn't pull even until the 64th minute, and it too was off a corner kick. The ball came out to Braden Miles, who launched a long shot that bounced off Guilderland goaltender Kedrick Weeden's hands. Connor Ross was there to knock the rebound in to tie the score at 1-1.
"We don't go to the net well, but he's one of the few that does go to goal," Scheemaker said of Ross.
Guilderland slowly took control of the game after Ross' goal, and it resulted in Connolly's tally with 10:57 left in the first 15-minute overtime period.
"It's the best feeling in the world," said Connolly.
Guilderland advances to next Saturday's state semifinal against Section V champion Fairport in Middletown, a place Kinnally knows well.
"I used to live in Middletown, so I'm going to see some friends down there," said Kinnally.
Vote on this Story by clicking on the Icon