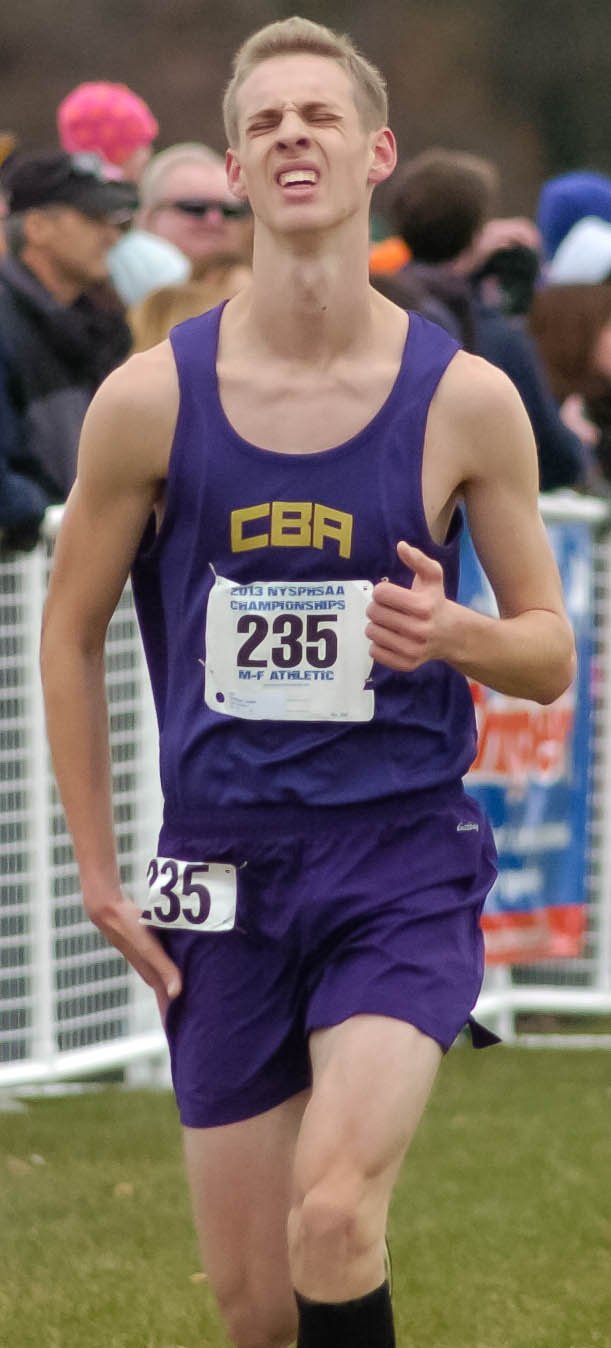 QUEENSBURY — Justin Van Epps' right hamstring gave way at the worst possible time.
The Christian Brothers Academy senior was in contention for a state cross country title when he felt his hamstring give way at the 2-mile mark. Hobbled, Van Epps dropped back to a 23rd-place finish in the boys Class B race at Saturday's New York State Public High School Athletic Association Championships in Queensbury.
"I was seeded seventh (in the state), and I figured I had a chance to finish in the top five or even in the top three," said Van Epps. "My leg had other ideas."
Van Epps was running third at the time he injured his hamstring. By the time he crossed the finish line 1.1 miles later, Van Epps was nearly one minute off the winning pace set by Lake Shore's T.J. Hornberger, who completed the 3.1-mile course in a time of 15:16.3.
"I was close to the lead, and when I came down the hill it just gave out and it didn't come back," said Van Epps, who finished with a time of 16:08.3.
Van Epps can still extend his cross country season two weeks from now at the Nike Team Nationals' Northeastern regional at Bowdoin State Park in Wappingers Falls, provided his hamstring is healed by then.
"It was just a great experience running with the top guys in the state," said Van Epps. "Hopefully, I'll heal up in time for regionals."
In other state cross country meet results, Colonie brothers Jake and Jordan Johnson each turned in top-40 finishes in the boys Class A race. Jordan Johnson was 32nd with a time of 15:58.1, while younger brother Jake finished 33rd with a time of 15:58.4.
Colonie's Bellame Bower placed 55th in the girls Class A race with a time of 19:11.0, while Shaker's Maryanna Lansing finished 85th with a time of 20:09.4.
Vote on this Story by clicking on the Icon