GUILDERLAND — Surveillance footage allegedly captured a Schenectady man stealing from a vending machine that held items much more valuable than snacks or refreshments.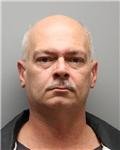 State Police said around 3:15 a.m. on Wednesday, Nov. 6, it received a report of a damaged vending machine at the Guilderland Thruway Service Area. The machine held electronics from Best Buy such as iPads, cameras and cell phone charges, according to police.
Police said a man was clearly seen removing items from the machine and employees at the service area identified the individual as their coworker Dominick Lisi.
Police questioned Lisi, 48, at his Schenectady home and he allegedly cooperated and turned over the stolen items.
Lisi was arrested and charged with petit larceny and criminal possession of stolen property in the fifth degree.
Lisi was released and issued an appearance ticket to return to Guilderland Town Court at 5 p.m. on Thursday, Nov. 14.
Vote on this Story by clicking on the Icon