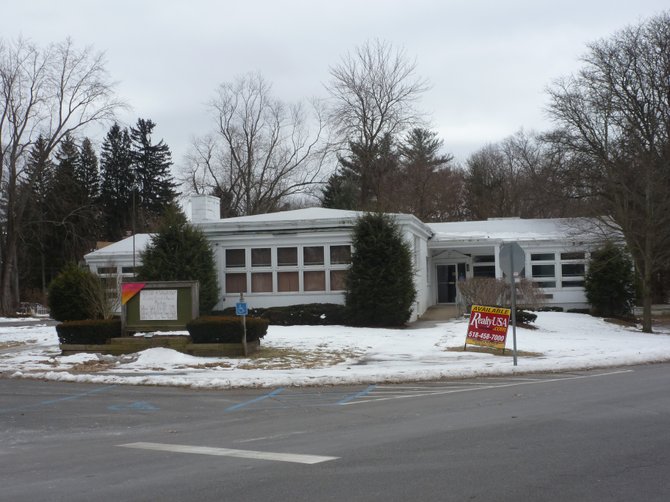 BETHLEHEM — Another local business is attempting to purchase the Bethlehem Central School District's property at 90 Adams Place, and this potential tenant appears likely to meet the approval of neighborhood residents.
The Stram Center of Integrative Medicine, currently at 388 Kenwood Avenue, is hoping to move to the larger location. A use variance is still needed from the town in order for the sale to be finalized because the only allowed uses in the neighborhood are for a private home or telecommunications office. The town's Zoning Board of Appeals set a Nov. 20 public hearing for the project at its most recent meeting.
"The sale is proceeding as planned, and the district is hopeful the Zoning Board review will move swiftly so we can finalize the sale of the building," said BCSD Superintendent Tom Douglas. "Whether or not the building is sold rests in the hands of the town."
The school district had filed a lawsuit against the town in July after the Zoning Board denied a use variance to sell the property to School's Out, Inc. The local daycare provider had been looking to purchase the district's property at 90 Adams to relocate its headquarters, but the variance decision halted the sale.
However, the lawsuit has since been dropped because another potential buyer has been found.
If the sale goes forward, the district would be selling the property for $50,000 less than what was asked for from School's Out. The district previously said it had trouble selling the property because of its location and because renovation costs and soft costs were deemed to be "economically infeasible" by other potential buyers.
To obtain a use variance, the district had to prove a lack of return on investment, that the hardship to the property was unique, that the use variance would not alter the character of the neighborhood and the alleged hardship was not self created.
(Continued on Next Page)
Prev Next
Vote on this Story by clicking on the Icon