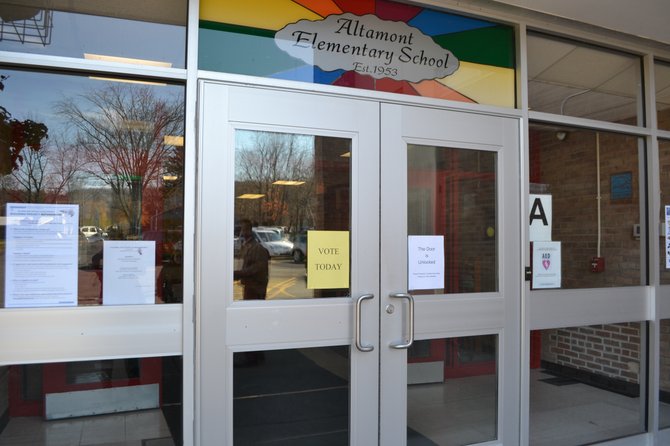 GUILDERLAND — Voters approved the bulk upgrades and improvements proposed across Guilderland schools, but secondary expenditures that district officials believed could seen as more frivolous failed at the polls.
Guilderland Central School District on Thursday, Nov. 14, presented residents with two building project propositions totaling $18.17 million. The first proposal totaling $17.32 million passed, with 897 votes in favor and 790 opposed. That proposition included infrastructure upgrades, safety and security improvements, and districtwide technology upgrades. The second proposition, totaling around $845,000 failed, with 857 opposed and 829 supporting. That would have included high school auditorium renovations and replacing football field light poles.
Superintendent of Schools Marie Wiles said she was "very thankful" voters passed the first proposition.
"The work involved in that proposition is vitally important to our school district and our facilities," Wiles said. "We very much believe it is necessary to protect our investment in our facilities, and we are looking forward to being able to do some additional work to enhance the safety of our school buildings."
Wiles said the two projects in the second proposal were "probably less essential" than some of the "very basic work" included in the first proposal.
"I think that we knew that the nature of that work was a little bit different than the rest of the work in the project," she said, "and that is why we separated it out and the community told us it is not as much a priority as the other."
The second and smaller proposal was contingent upon the first proposition being approved by voters. The first proposal did not require the second to be approved.
The approved proposition results in an annual tax increase of $65 for a home in the Town of Guilderland assessed at $246,500, the median value. The second proposition would have likely resulted in an annual tax increase of $3.
(Continued on Next Page)
Prev Next
Vote on this Story by clicking on the Icon