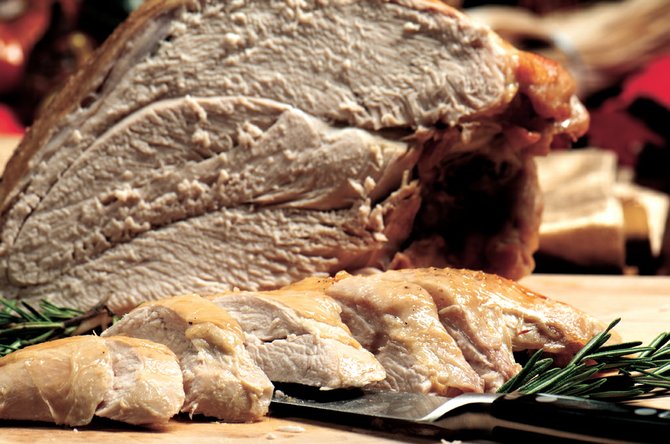 ALBANY COUNTY — A bounty of area businesses and markets make shopping local for all the ingredients of a customary Thanksgiving dinner a relatively easy task.
The turkey is the star of the show on Thanksgiving, and the Delmar Farmers Market, now held indoors at Bethlehem Middle School, is a good place to find one. Frantzen's Scenic Acres Farm, a family-operated farm located in Knox, takes preorders for its heritage turkeys at the farmers market. Heritage turkeys are allowed to breed naturally, opposed to commercially bred turkeys.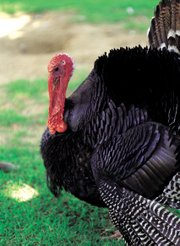 Frantzen's breeds their turkeys on its farm, along with incubating the eggs on site. The turkeys are raised on grass, and their diet is supplemented with natural, locally grown grains.
"Most store-bought meats and poultry have been bred for the convenience of the breeders and the convenience of the stores … and not for the well-being of the animal and not for the quality of the product," Paul Tick, manager of the Delmar Farmers Market, said. "The heritage breed is something that has been allowed to breed naturally and of course without artificial hormones added to it and artificial feed. It makes for a much tastier and much healthier animal, and we think that is a better product for the consumer."
Falvo's Meat Market owner Joseph Robilotto said hundreds of people come to his store every year looking for a turkey from Jaindl Farms, a family-owned farm in Pennsylvania.
"They don't even ask the price; they just order the turkey, and they know what they want," Robilotto said. "This is a good turkey, and it does show that they are satisfied with them since they keep asking for it."
The National Turkey Federation has selected Jaindl Farms' turkeys as the "grand champion" for more than 40 years, which designates what turkey is served at the White House on Thanksgiving.
(Continued on Next Page)
Prev Next
Vote on this Story by clicking on the Icon