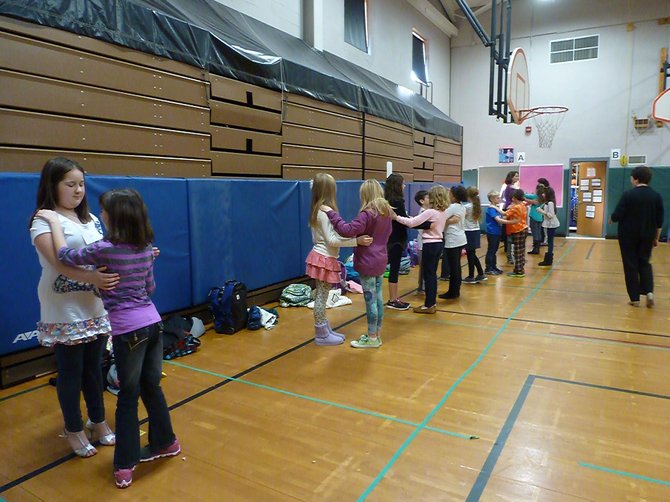 BETHLEHEM — Casey Lule has been following ballroom dancing for some time, and with the popularity of reality television shows like "Dancing with the Stars," the Slingerlands Elementary fifth-grader's interest has grown in learning how to do it.
"My grandmother use to ballroom dance with me all the time, and she had been trying to teach me," said Lule.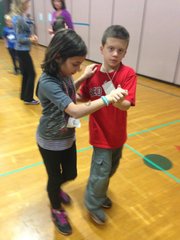 Slingerlands Elementary students are now being given the opportunity to learn how to ballroom dance through a new program being offered after school. Dance Crazy Kids, a nonprofit organization that offers lessons by local ballroom dancers to groups of children, is doing a pilot program at Slingerlands before possibly expanding to other schools in the district.
Students at Pieter B. Coeymans Elementary in the Ravena-Coeymans-Selkirk Central School District have participated in the program for several years. At the beginning of the school year, Slingerlands physical education teacher Robin Young asked the organization to come give a presentation for students in her own school.
"It was just a program that I thought would appeal to any kid, with any skill level," said Young. "And it was something different than a competitive, team-oriented sport."
Young said the program may appeal to kids who opt not to play sports but still want an after-school program that involves interaction with their peers. Like sports, partnered dancing also helps students develop communication and social skills, sportsmanship and the importance of setting goals.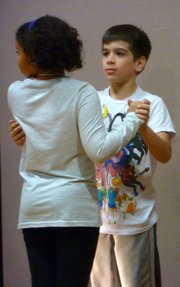 About 20 students, both girls and boys, have signed up for the first session. Students learn dances like the fox trot, tango and jitterbug. The 16-week session ends in February with a grand finale showcase involving all of the program's participating schools.
"The kids participating have been awesome," said Young. "These aren't necessarily kids who do soccer and swimming; it's kids from all different backgrounds, which is nice."
(Continued on Next Page)
Prev Next
Vote on this Story by clicking on the Icon