CAPITAL DISTRICT — In recent years, cutting-edge electronics have become an important part of the holiday spending spree. Whether it's personalized music players, a tablet, the latest gaming system or the latest in high definition television, they are big ticket gifts that make a big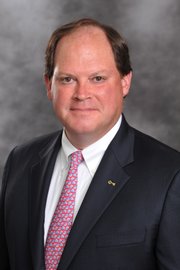 impact. They are also big budget busters, especially when coupled with other often-overlooked holiday expenses like entertaining, decorations, extra groceries, postage fees and gift wrap. The result: most consumers continue paying the price tag for their holiday spending well after the gifts have been exchanged and desserts have been served.
This year, technology can play a new role in your holidays. While it can still be a great gift, it can also be a powerful tool in managing your finances—thanks in large part to innovations banks have made to compete for your business.
Banking tools that can save you money
That today's consumer wants easier access to just about everything, from information to products and services, is not breaking news. This is why banks have raced to develop technology to keep up with the demand from customers to be able to bank when they want, where they want and how they want. The world is now at our fingertips. You know it. Your bank knows it. And it's leading to some very powerful tools that are changing the way people bank.
Here are three cutting-edge banking tools that can help you manage better manage your money this holiday season.
Personal banking control centers. Every individual's circumstances are unique. Unfortunately, traditional financial planning tools were neither flexible nor accessible enough to help people customize an approach to meet their needs. Today, that's different. Online banking controls, such as Key's myControl Banking®, allow banking customers to create highly personalized plans that allow them to set financial goals, manage deposits and spending and keep track of savings. During the holiday's, you can use these tools to assess your income and categorize budgets and spending. You can also use a tool like this to plan ahead for next year. Easy-to-read charts make reviewing your accounts and goals a cinch.
Mobile banking. With a smartphone, you can access your accounts with your mobile device any time you want, from wherever you are, to view balances and transactions, make payments to existing payees and transfer money between your KeyBank accounts. This is a great way to track your holiday spending, especially if you're using your debit card to make purchases. According to the Daily Worth, 57 percent of shoppers shell out more cash then they plan, primarily because they use plastic instead of cash to make purchases. So check your account balances when you're in the aisle mulling over a purchase. Seeing the balance and commitments in your account will help you make a better decision.
Account alerts. According to the National Retail Federation, the average holiday shopper will spend $737.95 on gifts, decor, greeting cards and more this holiday season. Many of these people will outspend their budget, and most of those who do so will do so unknowingly. Account alerts can let you know when you exceed your spending budget or when your accounts hit a certain level so that you know when to say "when" instead of continuing to shop. At the very least, you will know that you're at your limit, which will make you reconsider the importance of purchases. Alerts can be sent via text message or email.
(Continued on Next Page)
Prev Next
Vote on this Story by clicking on the Icon