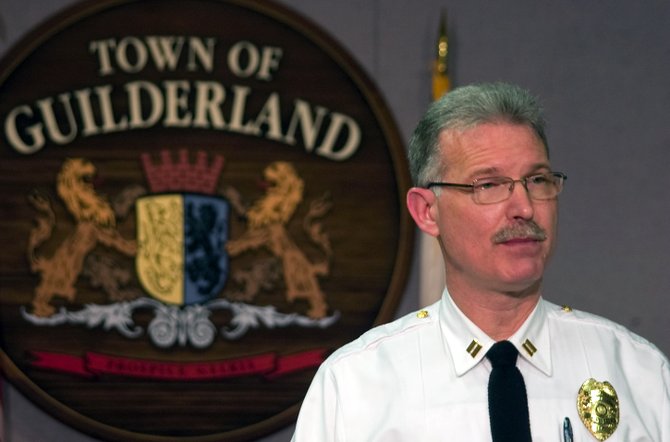 GUILDERLAND — Four Guilderland students allegedly involved in the explicit rap song posted online, which detailed alleged sexual encounters of students, have turned themselves in on criminal charges.
The Guilderland Police Department said four Guilderland High School juniors were arrested on Thursday, Nov. 21, and charged with cyberbullying, a misdemeanor, for their connection to the explicit rap song posted to YouTube last week. The four charged were all teenage boys living in Guilderland ranging from 16 to 17 years old when the incident occurred.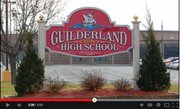 Guilderland Police Capt. Curtis Cox said police were "very concerned" after listening to the song. He said two people, who were named in the video, filed complaints with police about the incident.
"When we have victims come forward that are very concerned about it, these people were targeted and names of these individuals were there, we have to look into the matter," Cox said. "A lot of the (words) were very vulgar, very directive. It describes individuals [alleged] actions targeted, and that makes us very concerned."
To read a transcription of the song provided by Guilderland police, click here to view our blog entry.
Cox said all four were issued appearance tickets and are scheduled to reappear in Guilderland Town Court on Tuesday, Dec. 3. The misdemeanor charge carries a fine up to $1,000 and up to one year in prison.
Police reached out to the families of those charged to turn themselves in at "their convenience" today, with two coming in the morning, another later in the morning and the fourth person in the afternoon.
"If somebody doesn't come in voluntarily when you have a case like this, the alternative is to get a warrant for somebody's arrest," Cox said. "These folks were very cooperative in the matter."
Spotlight News at this time is not releasing the names of the four students that were charged. State Penal Law classifies an adult as 16 years old.
(Continued on Next Page)
Prev Next
Vote on this Story by clicking on the Icon