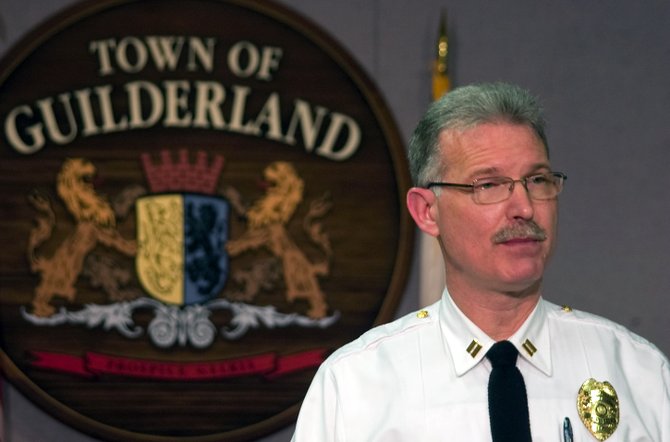 continued — Guilderland school district officials suspended the four students from school last week.
Cox said police worked with district administrators during the criminal investigation. He said the four individuals did not willfully come forward and had to be asked to be interviewed about the incident.
"The school district took administrative action as they can through school, and the police department ran its concurrent investigation into the incident," Cox said.
Cox was not aware how the four teens were determined to be suspects, but said at least one used his real name in the song.
Police, along with school officials, said the motive or reasoning behind students releasing the song is not clear.
"The motivation behind the students, I don't know," Cox said.
The video, titled "Guilderland Sophomore Rap," featured an explicit rap song describing "inappropriate accusations" and "sexually explicit descriptions" of students by name, Cox said.
The description for the YouTube video read, "Guilderland 2016 is a slut fest." The video was an audio clip set to a picture of the Guilderland High School entrance sign.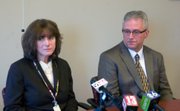 Guilderland Superintendent of Schools Marie Wiles previously said she was appalled by the content of the song.
"Children were mentioned by name and in a manner that was highly inappropriate and hurtful," Wiles said. "I was stunned by the graphic and obscene nature of the comments made. … The comments were shocking and insulting."
Guilderland school officials had contacted YouTube Tuesday, Nov. 12, to remove the video, but the user apparently removed it from the website later that day. Cox said there were "different versions" of the video posted online, but all are removed.
The Albany County Legislature in 2010 passed the cyberbullying law that was applied to students in this incident.
"The intent of the local law is pretty specific," Cox said. "We had complainants that felt bullied and victimized by this, therefore when you apply it to the law it fits … and they are charged according."
Vote on this Story by clicking on the Icon